Start Up Support in Shropshire and Telford & Wrekin
Take control of your life...
Help to get your new business venture off to a flying start with the
Marches Step Up Business Support Programme
Free Start Up Masterclass - Your best first step...​
Small groups

Personal coaching

New intake every week
The programme is made up of eight workshops. These run on a rolling basis so you can start this week or whenever you're ready. All are delivered online and you will receive one-to-one coaching to help you put it all into place…
"The future is looking really exciting, I know where I want to go and I now have the strategies to achieve what I want to in the next few years"
[Katie Nutt – Social Media Fanatic]
All the knowledge and confidence you need to realise your dream of starting your own business

Eight-part StartUp Masterclass & Individual Coaching
FREE * places are available subject to eligibility
If your business has been trading for over one year, you will need to register here:
Still unsure if you qualify?
Give us a call on 01746 330730
inspiration — resources — assistance
knowledge and confidence to start and grow your business
The beginning of your 'start-up journey' is likely to be one of the most exciting things you've contemplated. At the same time, though, it may well be one of the most worrying.  

The Step Up Programme is here to support you so that you can realise your dream of successfully starting and running your own business.

If you're based in Shropshire or Telford & Wrekin Local Authority Areas you can access all this support for FREE.
(places are available subject to eligibility)

If you are based elsewhere, Good2Great can still support you – your personal circumstances will determine what's available to you, please register your interest and we'll have a chat
Eight-part Masterclass | Individual Coaching | Structured Support | Added Bonuses
It is split into two parts:
1. Eight-week masterclass – learn what you need to learn and plan what you need to plan
2. Four-week launchpad – Step by step action and individual coaching for a successful launch

You will cover all aspects of successfully starting a business

The programme is run on a rolling basis which means you can enrol at any time

The pace of the programme allows for you to move quickly but also do everything properly

You will be working throughout alongside your coach and other people who are at the same stage as you – this means you can travel the journey together

Plan your business launch so your business gets off to a flying start
The eight-week Masterclass ...
A comprehensive support programme to give your new business the very best start possible...

All meetings take place over Zoom.
It's efficient, flexible, safe, easy to use and gives us the opportunity to see each other and share screens so we can work on things together, ask questions and get involved.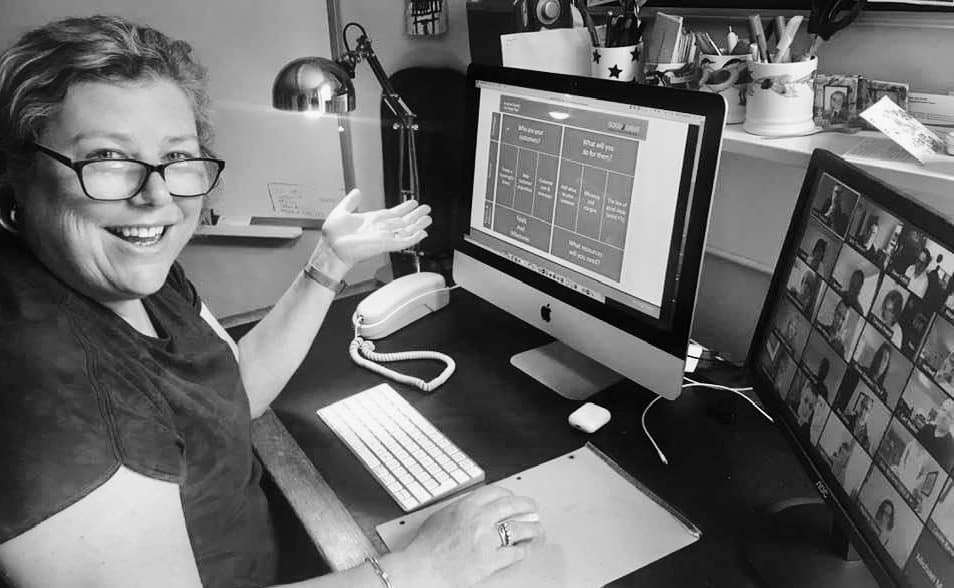 For more information on each module, Click below:
The four week launchpad...
One-to-one coaching programme to help you put your plans into action...

One-to-one coaching from people who understand what it takes to start and grow a business, because they've done it themselves…
As well as having a detailed understanding of our proprietary business growth models and being great at helping individual business owners like you to unpick the challenges in front of you to help you realise your business dreams; every trainer and coach in the team knows the journey you are on.
Each has first hand experience of starting and growing their own businesses
Your One-Page StartUp Business Plan
A lot more than ten boxes... A framework for business success!
The One-Page Plan is a visual, single page strategic growth plan which outlines your tactical plan for implementation… As you go through the programme, you will explore all areas of the plan and then work with your coach so you know exactly what to do and how to do it.
What & How
What's more this single page will also capture your milestones for the achievement of your goals as well as a plan for the resources of time and money you will need commit as the business grows.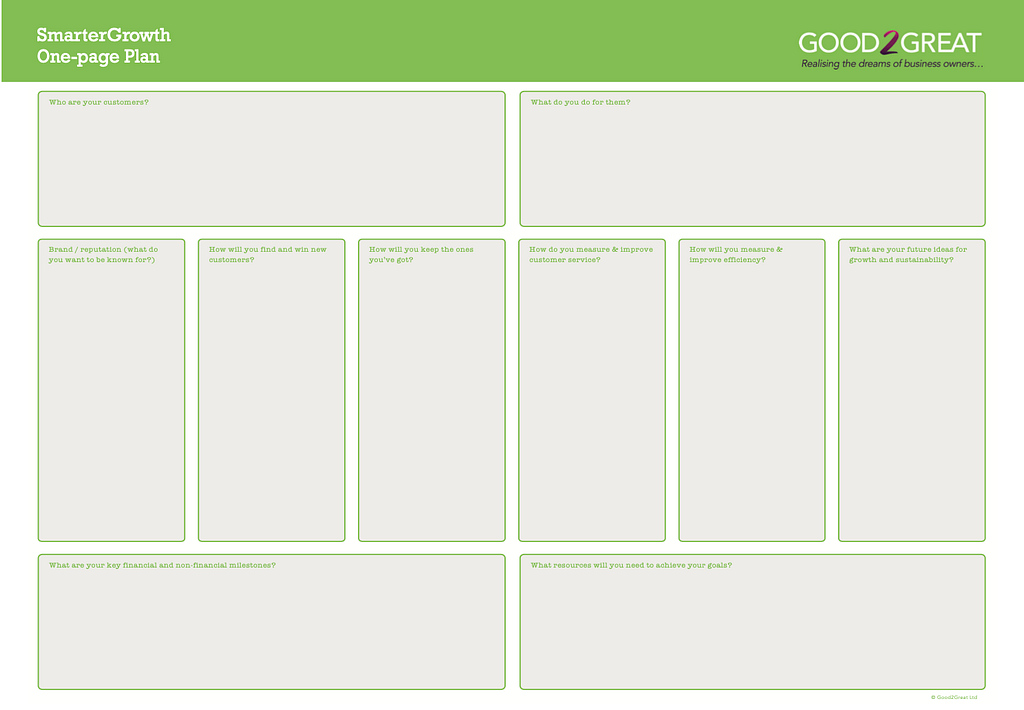 Entrepreneur Profiling tool
Increase your self-awareness and become a successful entrepreneur
To assess our entrepreneurial strengths and weaknesses we can't, unfortunately, rely on gut feeling alone to get an accurate picture.
To help us get a more accurate view, we can benefit hugely from the 'E-Scan' tailored entrepreneur tests and tools to assess and develop both ourselves and our businesses. This is a hugely valuable component of your one-to-one coaching support.
The assessment is equally valuable for potential entrepreneurs who are thinking about starting a new business, and for business leaders who want to turn a new idea into entrepreneurial success.
In other words, the focus is the person behind the business.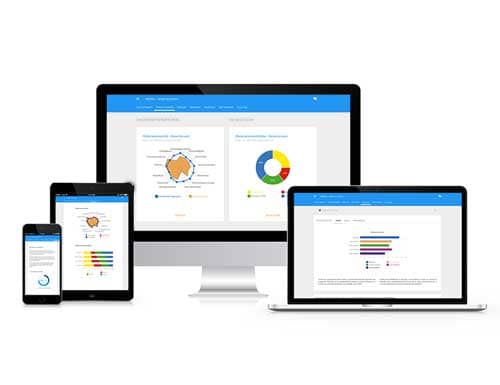 The E-Scan will help you to check how ready you are to be your own boss. It's more than a simple entrepreneur quiz, it's a serious entrepreneurial personality test that has helped over 1,000,000 people to uncover their entrepreneurial potential, traits, and skills.
In just 15-minutes, this online scan gives you a detailed and accurate entrepreneurial self-assessment profile. This will provide you with an action plan for business success and help you to get the most from the support available through this programme
And there's more - five bonuses:
To help make sure your business gets the very best start in life, we've included five bonuses to help you on your way
BONUS 1: The Good2Great Business Toolkit
Free online access to make sure you have the right tools for the job:
The Good2Great suite of management tools will be at your disposal and you will be free to use these how you wish to benefit your business:
Lead generation planner and tracker
Sales Pipeline Manager
Cash-flow templates
KPI Tracker & Budgeter
Pricing and GP matrix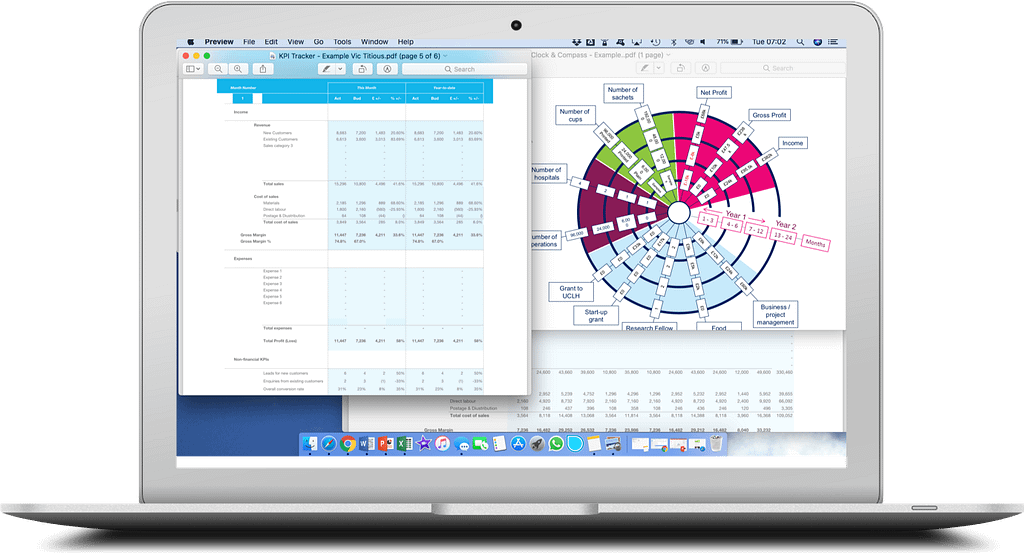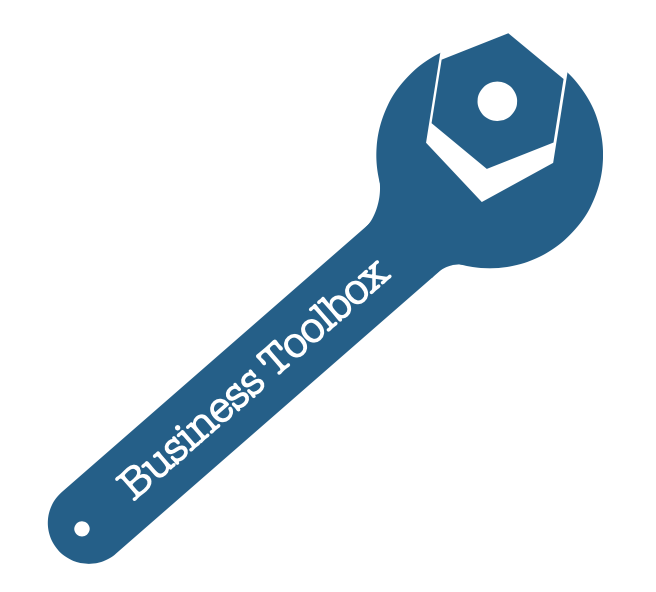 BONUS 2: DiSC behavioural analysis
Understand yourself and those around you better:
DiSC is one of the most trusted behavioural profiling instruments and is used by millions across the globe. The tool identifies behavioural style by measuring the attributes, preferences and aspects of the respondent's personality.
You will use this tool to build successful teams, develop effective working relationships with customers and suppliers, and increase the your leadership, management and sales performance.
You'll receive a free DiSC behavioural analysis report which will help you to develop your business relationships, understand how you make decisions and to help you grow a business that you love.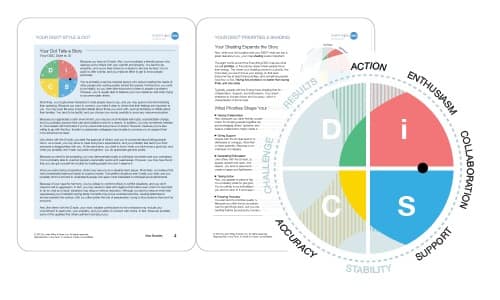 BONUS 3: Professional, high quality resources
Understand yourself and those around you better:
You will be sent a welcome pack containing your workbook and SmarterGrowth Plan.
It also has a couple of little surprises included to help you get started…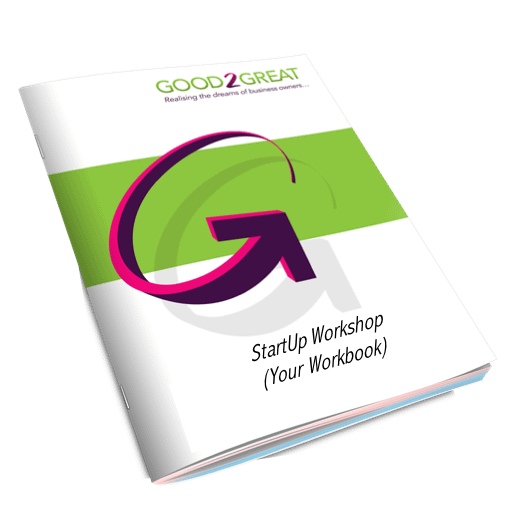 bonus4: Three months free membership of growthclub
As a reward for getting going, your first three months will be completely free so you can meet new colleagues and build your network.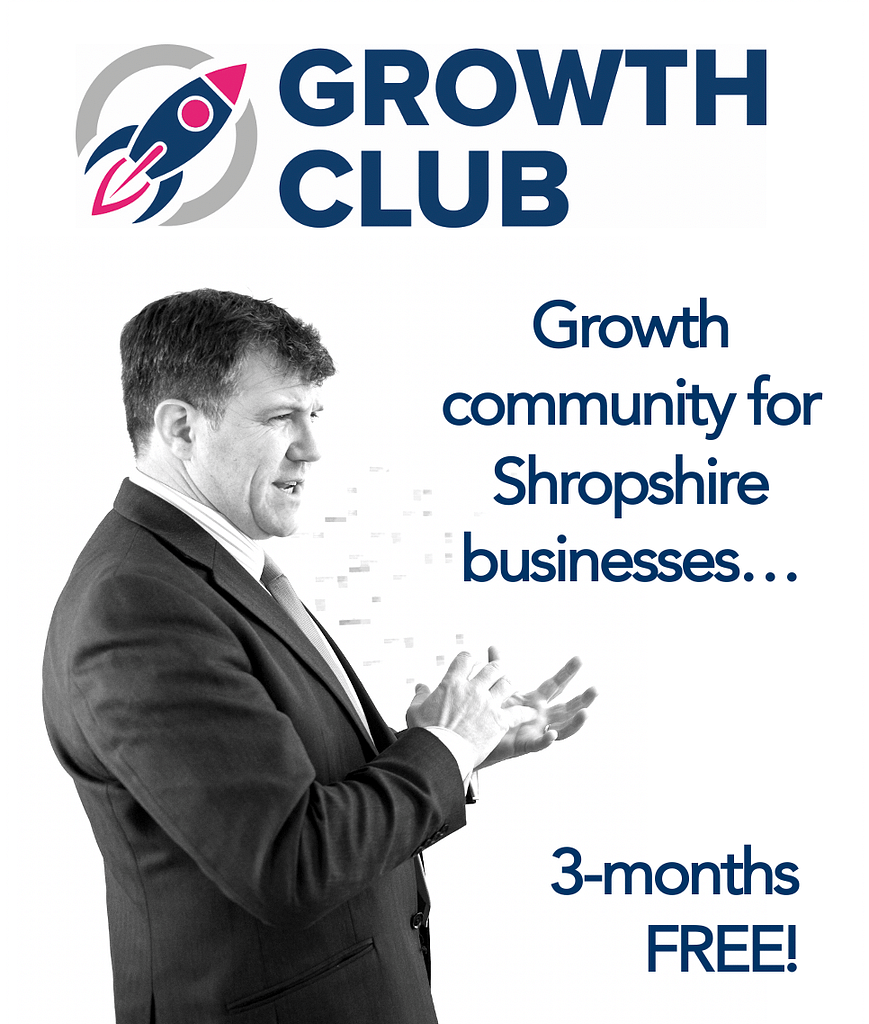 As soon as you launch your business, you will be invited to join GrowthClub. This is a proactive and supportive network of local business owners who all come together twice per month to learn and grow together.
You will have access to the weekly and monthly accountability systems which will help to ensure that you stay on track, develop good business habits and achieve the success you want.
bonus 5: Online promotion of your new business:
As soon as you launch your business, it's time to shout about it...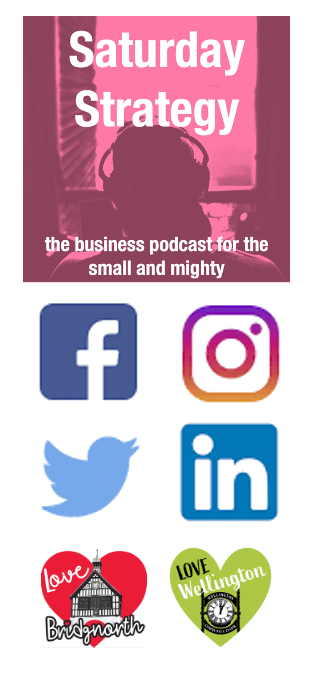 As you launch your business in Shropshire, you'll receive promotional activity to help spread the word and help you to make sure that your prospective customers hear about what you have to offer.
For most this will involve targeted posts on social media. For others, it may involve an in-depth interview on the Saturday Strategy podcast. If you are in Telford or Bridgnorth, we can tap into the extensive networks of LoveBridgnorth and LoveWellington. And for one or two, it could mean a full PR launch with coverage on local television, local radio and coverage in both the mainstream local press and specialist business publications.