What's Happening In Growth Club
Here we've listed details of scheduled meetings, masterclasses and events…
If you're not yet a member, why not come along as a visitor and after we'll have a brief chat about how you and your business can benefit
Sharpen your skills and develop new and better ways of growing your business
Network and build connections with fellow members
Solve problems and learn together with your peers
Meet with your own dedicated coach each month to really help you drive growth
Business Growth Masterclasses: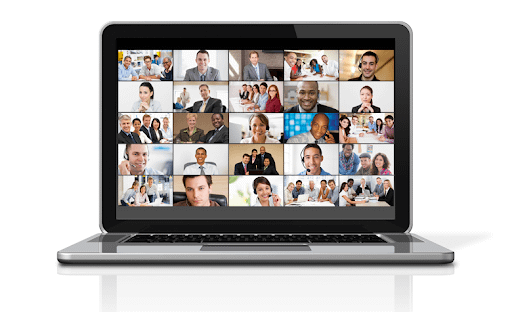 All Growth Masterclasses take place live over Zoom. 
You'll be sent a supporting workbook for each Masterclass and will spend time in breakout rooms with your fellow members to cement your learning and to help you decode all the new information so you can apply things straight away in your business.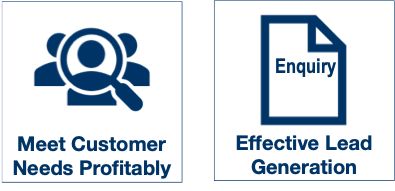 You've got customers and you want to create a reputation with them that sets you apart from your competition and allows you to create a system for reliably and consistently generating enquiries
How to identify and recognise best customers

Tailor your services and products to meet the their needs

How do you build a brand (reputation) that ensures you are the supplier of choice

Which strategies will work best for you to create a reliable source of leads

How to plan how and when to implement these strategies, how to apply a budget and how to track results
Tuesday 07 September 2021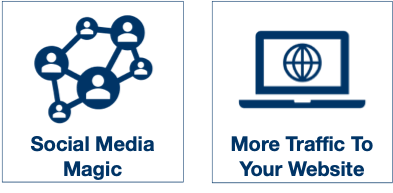 You want to develop and streamline your organic and paid strategies for your chosen social media channels and grow traffic to your website as a key component of your customer acquisition plan 
Which social media channels will work best for you

Which ones you can ignore for now

How to create meaningful conversations with your tribe

What you should post and how often you should post – plus what happens after posting

How to funnel people from your social channels to your website so you can engage with them on your terms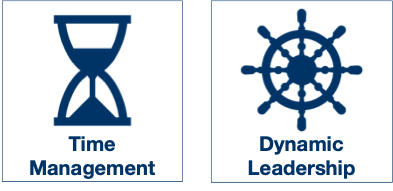 There's never enough time and you know that your business is being held back by your inability to prioritise effectively enough so you can elevate your activity to cement your position as a leader
How to plan time and prioritise activities to achieve more with less effort

Why we procrastinate and what we can do to avoid it – or at least do it less

Practical tips to increase personal efficiency and avoid burnout

What characteristics define good leadership in a small business and how you match up

Steps you can put in place to be a better leader so you can empower those around you to achieve more

How to behave like a leader without sounding cheesy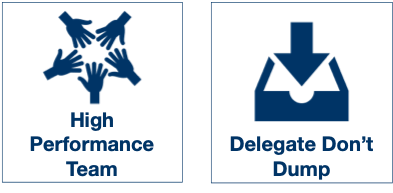 Bringing people into your business is scary and building a team is hard to get right. Just putting HR policies in place isn't enough. People want to be led and have clear goals so they can thrive and the team can perform
The roots of High Performance Team Working and why it doesn't work in small businesses

How we can adapt and use the principles to carve out workable strategies to up team performance

The ten characteristics of a team and how these can be measured and tracked

How culture and processes need to align – one without the other is meaningless – like a car without an engine

How to delegate responsibility rather than tasks so people can think for themselves more

Delegating without  letting go and how to move on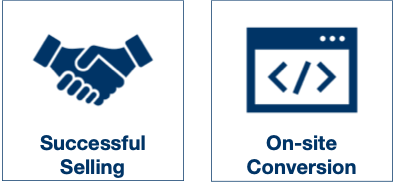 You want to build strong natural relationships with your prospects and build their desire to a point where they choose to buy. Plus you want to engage digitally on your website to turn more visitors into buyers
The sales mindset and why reluctant salespeople often have the most potential 

The stages of a successful sale and how you can map your sales process

How people buy and make decisions and how you can help them get what they want

What is the purpose of your website and how do you present your offers to prompt action

How to identify friction and eliminate it

Tips for web development with a focus on sales conversion – so they take action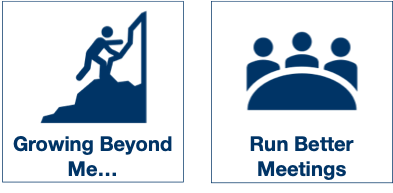 In the beginning it was just you, then you grew a team, but the team still looks to you for almost everything. The way you get stuff done is reliant on effective meetings, but these are either adhoc or inefficient
Your current role in your business and how to develop that role so you can eventually replace yourself

Why 'replacing yourself' is plagued with pitfalls and why most people fail

Tips to empower others to take the reigns to deliver a shared vision for your business

A plan for your meetings to make sure they go from 'talking shop' to powerful springboards for action

Tips to ensure that your meetings run smoothly and people commit to actions and then deliver

How to let go 
Taking that next step in your business is going to need some external resources. To win the support of the potential providers, you need to articulate your vision and back that up with evidence
The purpose of a business plan and who it's for – it's probably not what you think

What the business plan must contain and what to avoid

How to acknowledge your frailties and why this actually builds confidence

The three sources of finance and how to combine them and structure your business appropriately

What funders are looking for and how to deliver their expectations so everyone wins

How to keep investors onside so they don't interfere and continue to support you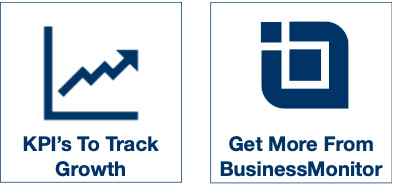 You frequently become distracted from your key tasks and fail to progress towards your goals. You need a dashboard that monitors all the right success indicators so you can maintain progress and build momentum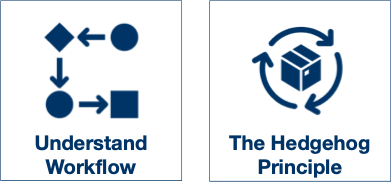 You're good at reflecting on 'what went wrong' – but seldom capture 'what went right'. These best practices are what you need to repeat more often and systemise to make every day as good as your best day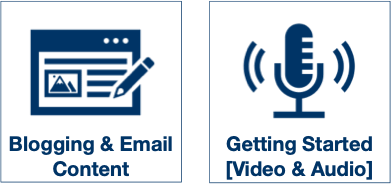 You need a strategy to help you create and distribute meaningful authoritative content. Written blogs, audio and video presentations are now critical to your success
You work hard (in fact you've never worked harder…). You're busy servicing customers. But you're not making the profits you should be. You want to be more efficient with what you've got and build capacity to do more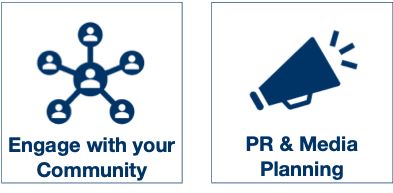 You really want your local market to know you and to keep you 'front of mind'. Your business is great, so why keep it a secret? You want to speak to your tribe and maximise the use of media
Quarterly Member Meet-Ups:
So, meeting up online is fantastic in that it's accessible and convenient as well as being incredibly efficient with your time. That said, we all like to meet in person periodically, and really get to know each other and what makes us tick.
For this reason, we get together once a quarter for a mixture of networking, socialising and motivational inspiration.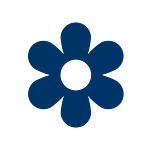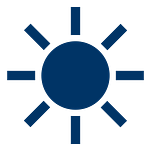 Johnny & Sally's Home in Bridgnorth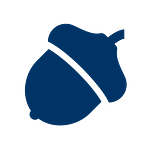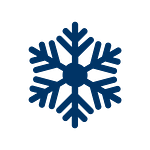 Online Peer Group Meetings:
2nd Tuesday of each month
Round Table Meetings are specifically for established business owners where we can work with each other to tackle more complex sales and marketing challenges, look at how we can streamline efficiencies to grow profits and build our team to support our goals.
We all have unique businesses but our challenges are often similar.
3rd Tuesday of each month
Solopreneur and startup business owners face a different problem in that success is entirely reliant upon them.
Our Mastermind Meetings allow you to meet and share challenges and develop strategies together to support the future of your business.
4th Tuesday of each month
Skills Update Meetings are where we share expertise, either from invited guests or fellow members, and it's also where all members get the chance to meet and network with each other.
As a member, this might provide an opportunity to share your knowledge with others.
Your Personal Coaching Meeting:
Only available to premium members, this one-to-one monthly meeting with your own dedicated business growth specialist is possibly the most important hour in your monthly schedule.
Our team of coaches are all experienced business people in their own right and have all run their own successful businesses. This ensures that they know the challenges you face as a busy business owner. They also have the backup of the Good2Great coaching systems and tools to ensure they can help you develop powerful and achievable strategies for growth.
The coaching process is supported by the Business Monitor App to help you and you coach to stay on mission and track your progress in all the key areas of your business. Additionally, you will have access to  and the Team Performance Scan to support and measure the development of your team.

To find out more about one-to-one coaching for your business, let's book in a chat so we can work out together which programme will work best for you and enable you to deliver the results you want.
Membership just
£60
per month
Book a free discovery call
Your membership includes a 14-day trial period. After that, you can cancel whenever you want – no quibble…
(of course, we work hard to make sure you won't want to)