On this episode of the Saturday Strategy Podcast:
On this episode of Saturday Strategy, host Johnny Themans welcomes guest David George, Founder and CEO of ChoiceMaster Limited. Technology advances at such a fast pace, that it's important for us, as business owners, to try and keep up with it. With all the movements in artificial intelligence (AI), there are challenges that small businesses face when trying to integrate AI and automation into their systems.
David is here to address the misconceptions and controversies around AI and to speak on what small business owners can do to control and develop their business processes and IT systems, enabling sustainable growth and the ability to remain competitive.
"AI, artificial intelligence, deals with the creation of systems that can learn to emulate human tasks using acquired knowledge and prior experience without any manual intervention." – David George
David gives us insight into the differences between machine learning and artificial intelligence, along with how large organizations, like Netflix and Google, are implementing these concepts into their business operations. Then, he scales it down to speak on how small businesses can learn from these implementations of AI to achieve greater outcomes, such as saving time in better understanding their target audiences and finding qualified leads.
The good news is you can find free resources for learning about AI from open source platforms created by larger companies, which David touches on. There are also SaaS (Software as a Service) companies that can help you so that you can focus on more important tasks, allowing you to scale your business. Are you interested in implementing AI in your company? Listen in to learn how from an expert!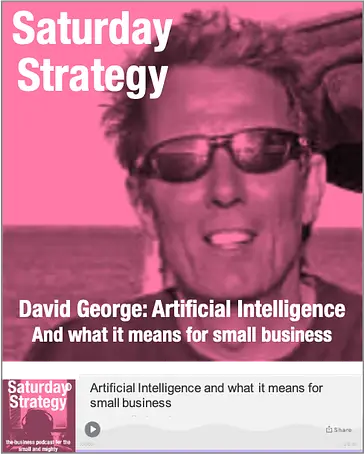 About our Guest:
David George has founded/co-founded two specialist software companies and subsequently made his exit, semi-retiring in order to sail and travel globally. Having achieved many personal goals, he decided to re-engage professionally and thus founded choiceMaster, a company that applies an ensemble of intelligent methods and algorithms which collectively implement a Choice Decision Engine, facilitating decision simplicity — the ease with which customers can gather trustworthy information about a product and confidently and efficiently assess their purchase options.
David's experience encompasses research (PhD), software engineering, specialist software technologies such as Artificial Intelligence, Database Management Systems (relational, post-relational, multivalued,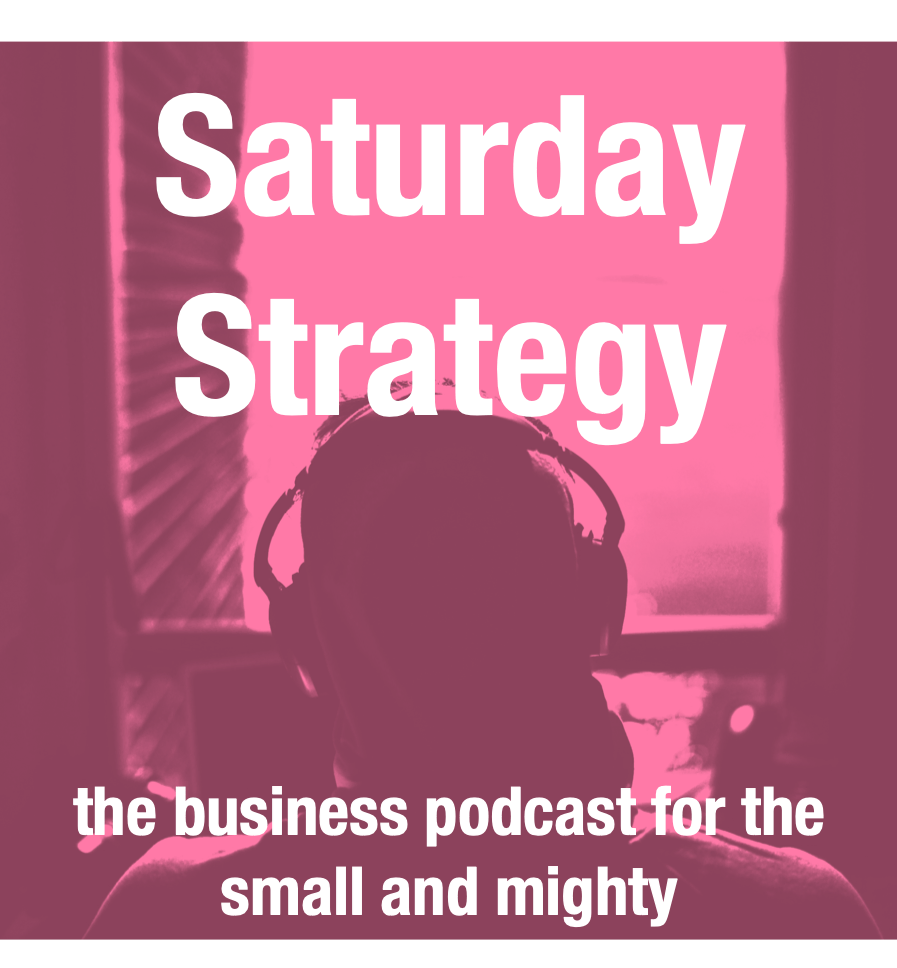 About the Saturday Strategy Podcast
All too often, whilst we're running our businesses, we're just too busy to learn everything we need to learn. And the upshot of this is that staying ahead of the curve is just about impossible.
That's why we've developed this practical business strategy podcast for business owners. We aim to provide you with regular bite-sized easy access to carefully chosen experts. We can then rely on them to solve this problem by telling us what we need to know – so we can cut through the crap and get on with growing our business…
Other ways to listen








What Next:
Thanks for taking the time to read this article.
When you're ready, why not sign up to attend the next FREE SEMINAR. We run these events to give business owners like you the opportunity to discover how to put the steps in place to accelerate your business growth plans.
Then take advantage of a complimentary strategy review where we'll explore specific ways to help you achieve sustainable profitable growth…
You can find details of the next event here: LINK TO EVENTS
---