About Us
The purpose of Good2Great is to start, build and develop owner managed businesses. With focus on the owner, the products and services, marketing, sales, administration and how to develop teams – all in a cohesive working system that ensures each area contributes effectively towards the achievement of the overall plan.
All our advisors know the journey you are on because they've been in your shoes – successfully starting and running their own business. We share a passion for your business and your success is our success.
"When we started Good2Great, we decided we wanted to make a difference to the place where we live.
We know business, so we decided we could use that to assist individual businesses to succeed because it's our belief that thriving businesses support thriving communities.
So what we've done is develop a series of training programmes and coaching systems which, whatever stage you're at, will help you to realise your business dreams and ambitions."
Johnny Themans, Founder
Let Us Help You Grow Your Business
Ambitious and busy business owners working with Good2Great are supported through tried and tested systems to examine all the key drivers of the business; including:
Sales
Marketing
Production / operations
Finance / administration
Human resources

The objective of everyone at Good2Great is to help you to move your focus and time away from working in your business (tied down by the daily grind) to working on the development of your business (the realisation of your business goals). Not only will this enable you to achieve sustainable profitable growth, it will also allow you more freedom to enjoy the lifestyle you have dreamed about. What sets the Good2Great Business Planning Processes apart, is our combination of customised, strategic analysis systems and professional business advice. What this means to you is that, we provide the ongoing development of your own personal knowledge & skills for dealing with your business.
The relationship is a two-way process to ensure that you and your business consistently meet targets and timeframes, providing a system that is accountable and results-oriented.
Running a business is hard and it's risky – you deserve to reap the rewards you want from your endeavours.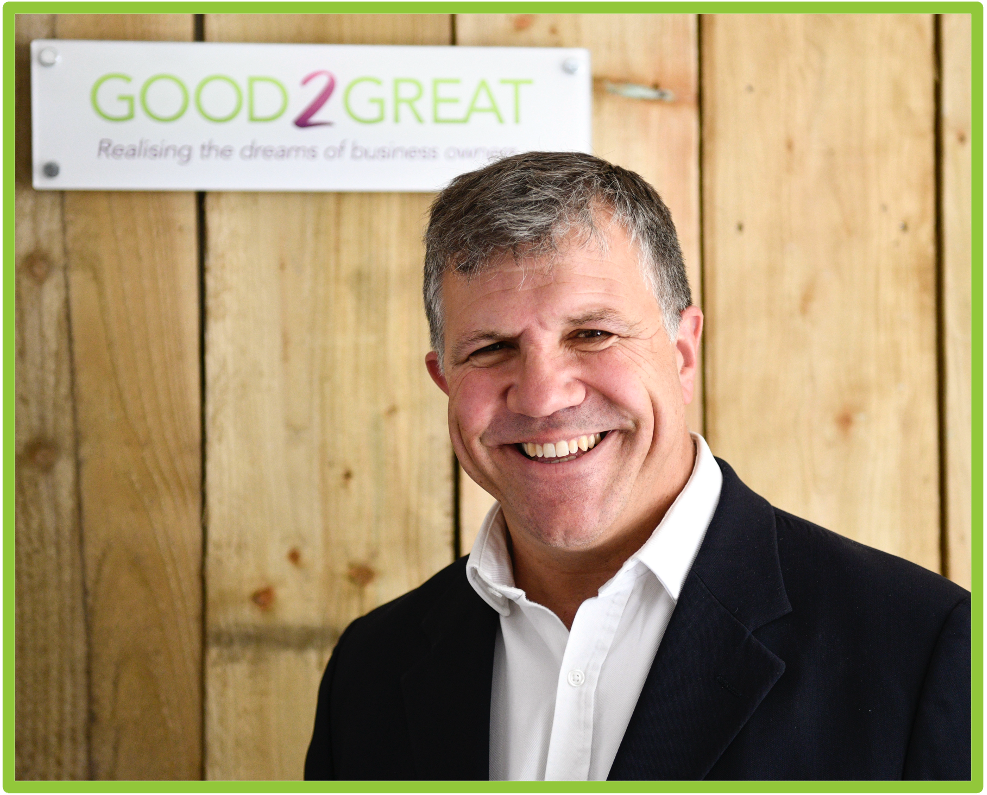 Johnny Themans, MCIM, MSc
Co-founder, Director
Johnny has led Good2Great from the start to help over 1500 customers to realise sustainable profitable growth. The first two decades of his professional life were spent in large blue chip companies where he held a variety of senior roles.
Johnny also has a Masters in Organisation Development and is a Chartered Marketer. So he knows what it takes to grow a company AND what it takes to be profitable.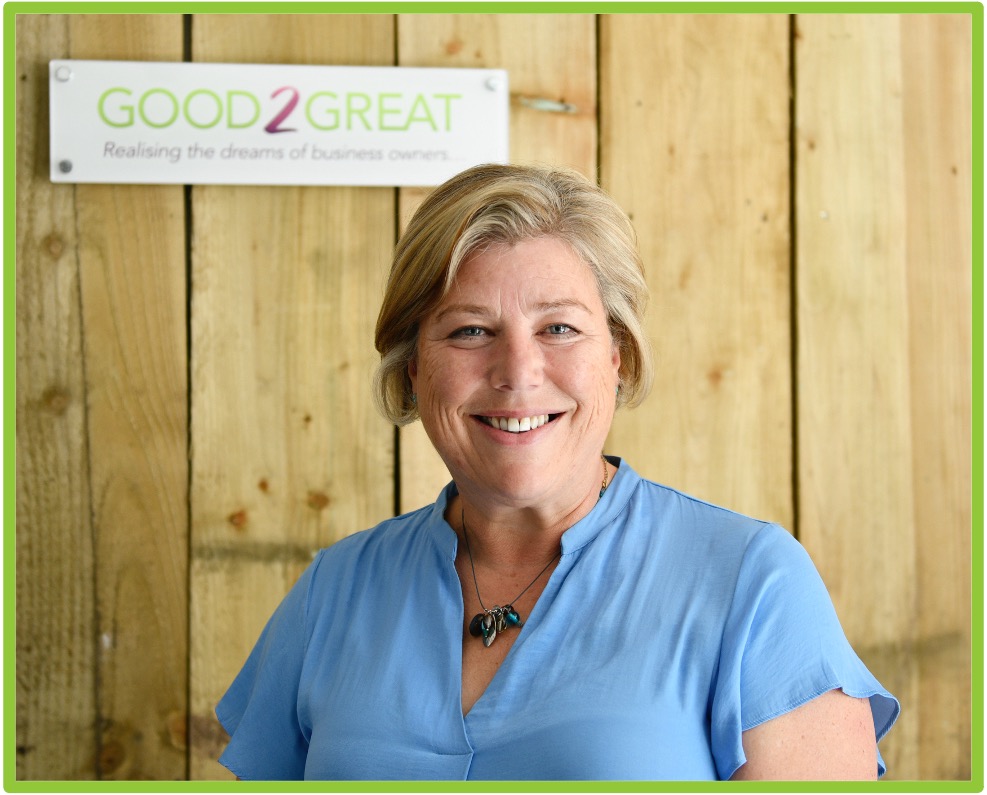 Sally Themans
Place Marketing / Advisor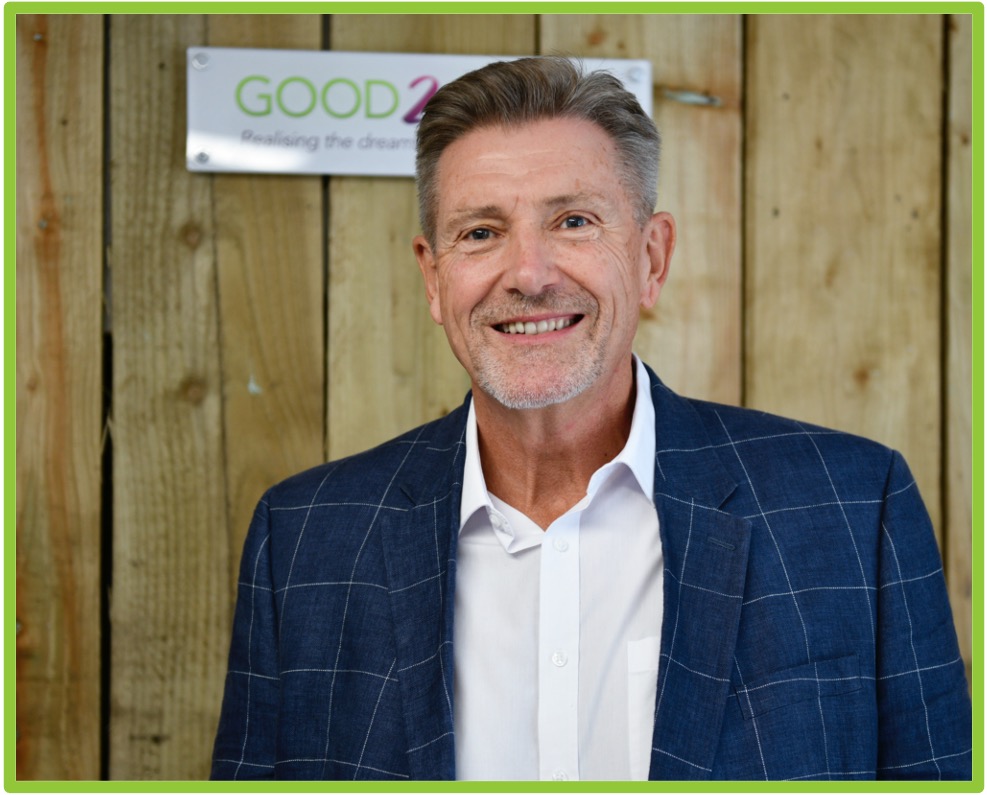 Mark Harris
Non-Exec Managing Director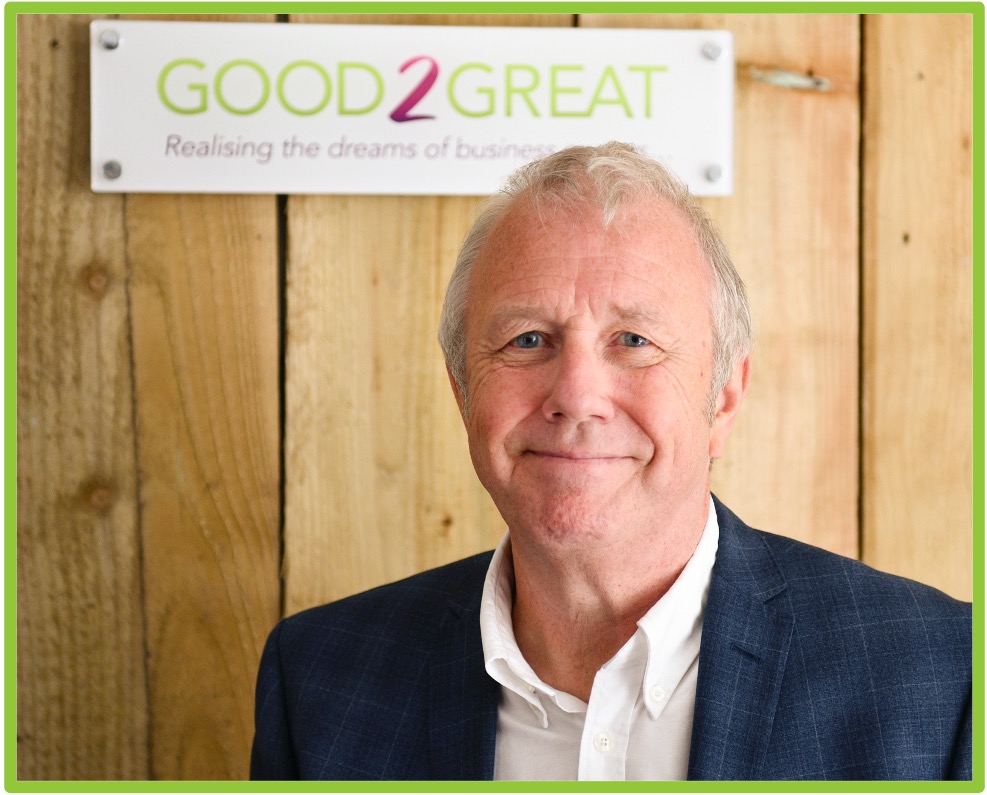 Eddie Allan
Lead Advisor & Head of Programme Delivery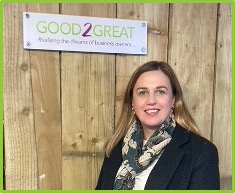 Michelle Jehu
Senior Advisor & Head of People Development
Kendall Musgrave
Head of Finance & Personal Assistant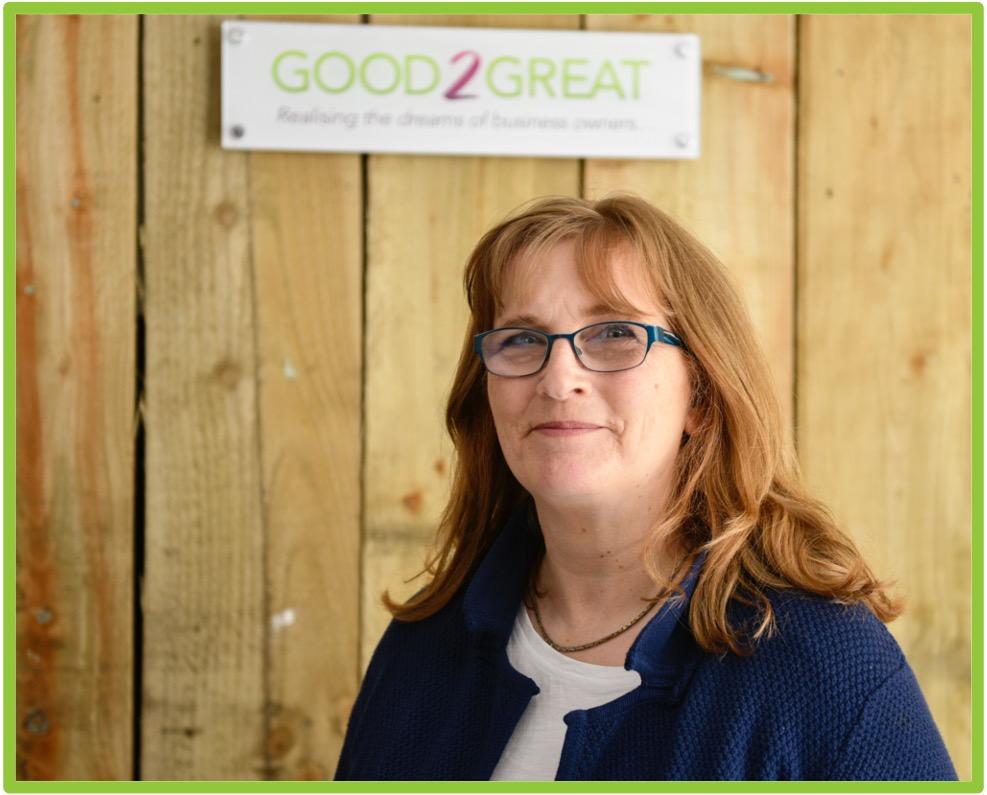 Tamsin Preece
Contract Administrator & Customer Care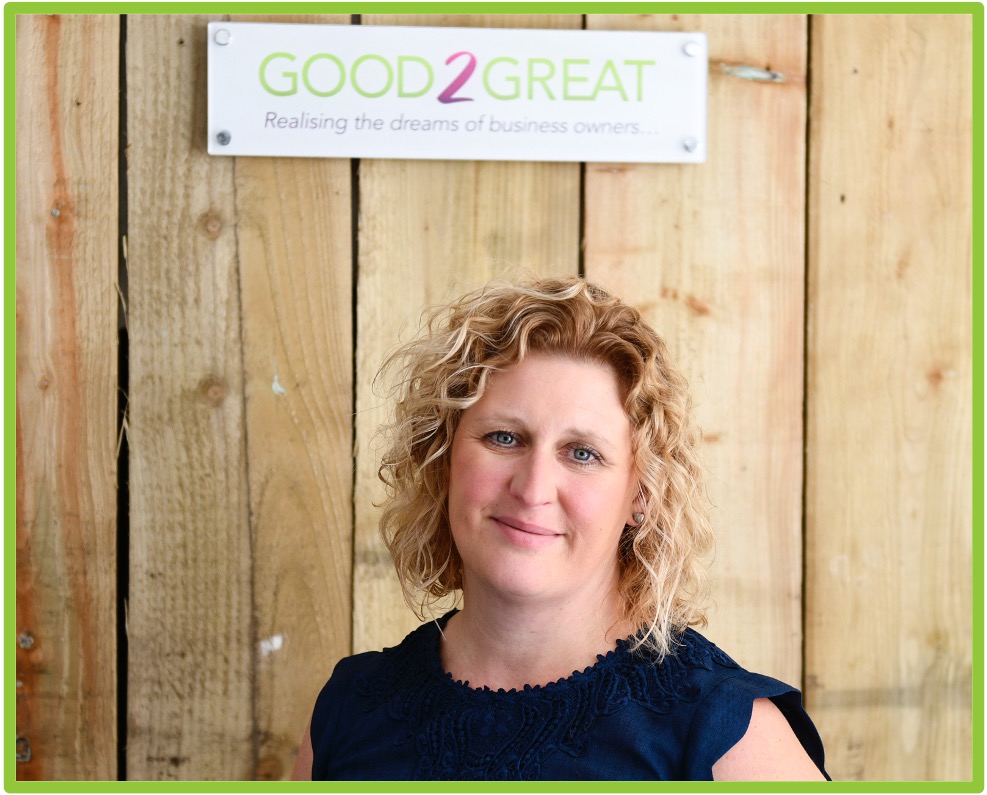 Jen Ridley-Towns
Programme Coordinator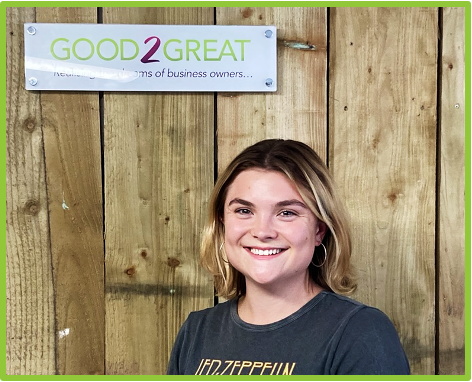 Harriet Cox
Social Media Marketing & Content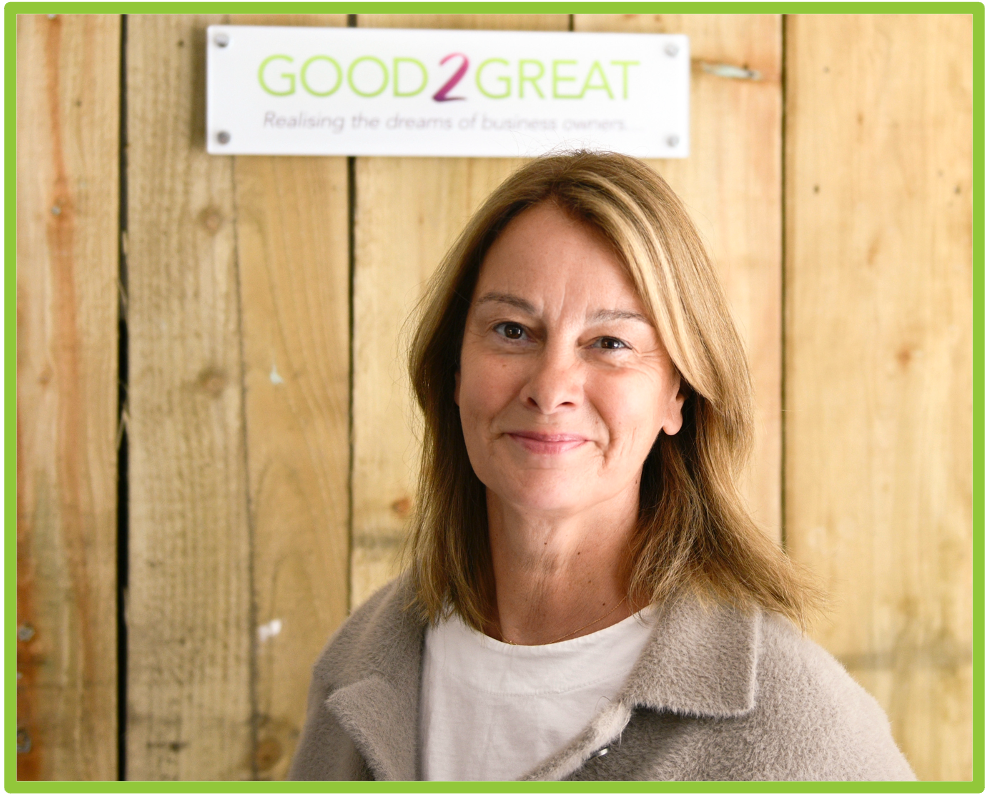 Jocelyne Fyldes
PR Coordinator