Time and money and knowhow are your most precious of resources… Often, though, for many business owners, one or all are in short supply.
Our purpose is to help you create more of all three to provide you with choices for your business and your life.
We started Good2Great in 2007 to dramatically improve the fortunes of owner operated businesses in Shropshire and neighbouring counties.
Since then we've developed our systems and customer base and now provide regular support to thousands of businesses across the UK.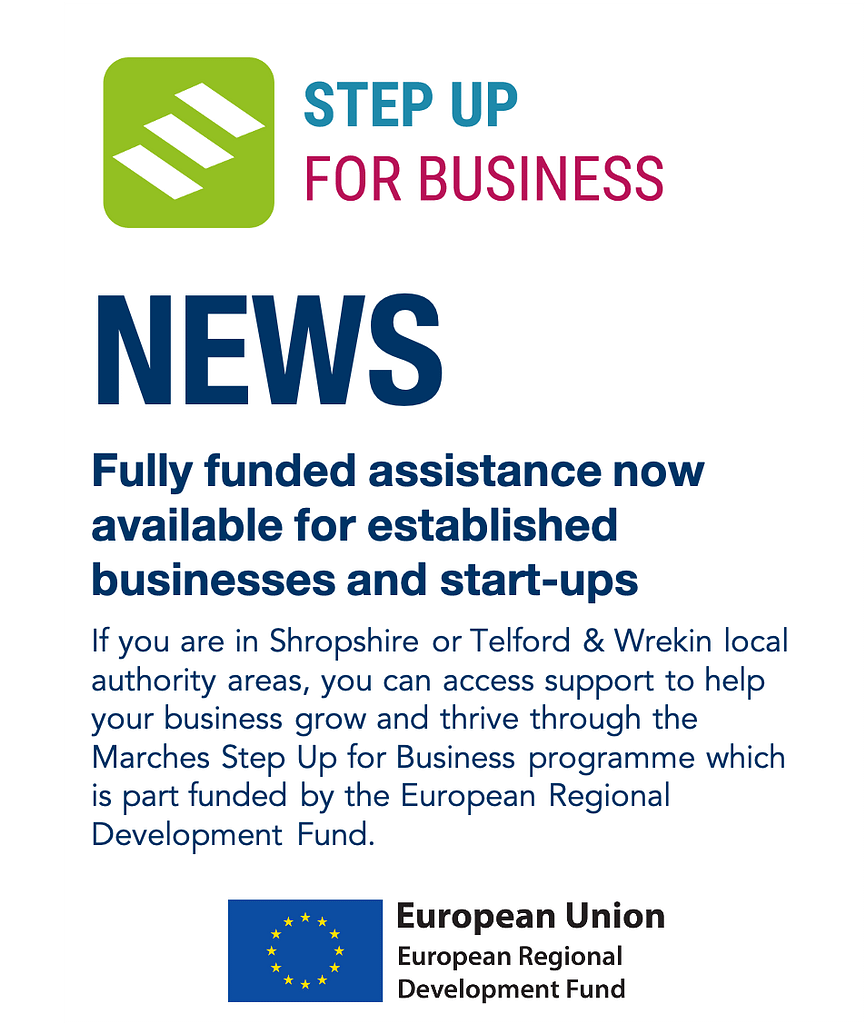 I've just completed their 8 part business Masterclass and it was brilliant. Lots of supporting material, well organised and professionally presented. I've learned a lot of useful things but perhaps more importantly their enthusiasm is contagious and I feel even more motivated to succeed!
This is a fabulous course which really got me thinking about how to progress my business. It covered a wide range of relevant topics and was delivered by approachable and friendly trainers. I even had 4 sessions with a mentor Patrick Rickets who was an amazing support and gave me some great ideas on taking my business further. I would definitely recommend it to anyone in the early stages of developing a business.
Absolutely great from start to finish. Very informative on all aspects of starting your own business and I learnt so much. Would highly recommend.
I have found the Good 2 Great business course very enjoyable. The tuition was excellent and my fellow students were friendly. We encouraged each other and shared information. The teacher was very capable and also experienced in all business matters relevant to the course. I can recommend this course to anyone who wishes to start a business yet lacks the required knowledge, as this course combined with the follow-up mentoring provides a framework for putting dreams into action.
Michael McClelland
20/05/2021
Great support and Patrick Ricketts is a great guy to talk to with a wealth of information Well recommended
Having had my clientbase wiped out by Covid (I'm a face to face trainer operating in the areas of leadership and managementwith a strong preference for all things interpersonal), I decided to retrain to become proficient in online training facilitation. I was aware of a number of programmes available to help me in what was to be effectively a new business. From the moment I contacted Good 2 Great, I immediately felt that I had made the right decision and felt that I was in safe hands. During the first eight weeks of the programme, I very much enjoyed the professionally delivered online sessions and learned a great deal. They were able to teach this old dog a whole range of very important new tricks! Now enjoying the next phase, the business coaching sessions, I am really looking forward to the PR Launch phase, which will really put my new business firmly out there on the marketplace. I wholeheartedly recommend Good 2 Great for anyone and everyone, looking to either boost their current business or to take up the challenge of starting their own business.
Sarah Waterfall
11/05/2021
I highly recommend this course for anyone starting out in business. It is so professional, truly helpful, and provides excellent networking opportunities. As well as learning about business, this course was also a massive confidence booster for me. You really have everything to gain by signing up.
Clare Cartwright-Bishop
11/05/2021
I have completed the business masterclass with Good 2 Great - its been a brilliant experience. The knowledge and support is outstanding but alongside that, the networking opportunities and just a chance to chat and share ideas with other like minded business people has been invaluable.
If you are thinking of starting your own business and are based in Shropshire, before you do anything, get in touch with Good2Great. I fear I left it too later but even still they have given me the tools and confidence to get going with my business. Joining also gave me a great networking platform during Covid when other network platforms were not available. They also have me PR support which I could of never of done alone. I'm now running a successful retail shop and still receiving much needed support from Good2Great.
Four coaching promises...
How and why to choose a business coach
If you have never considered business coaching before, then why not take a few moments to read our blog on how and why to choose a business coach:
Proud to be associated with: