Time and money and knowhow are your most precious of resources… Often, though, for many business owners, one or all are in short supply.
Our purpose is to help you create more of all three to provide you with choices for your business and your life.
We started Good2Great in 2007 to dramatically improve the fortunes of owner operated businesses in Shropshire and neighbouring counties.
Since then we've developed our systems and customer base and now provide regular support to thousands of businesses across the UK.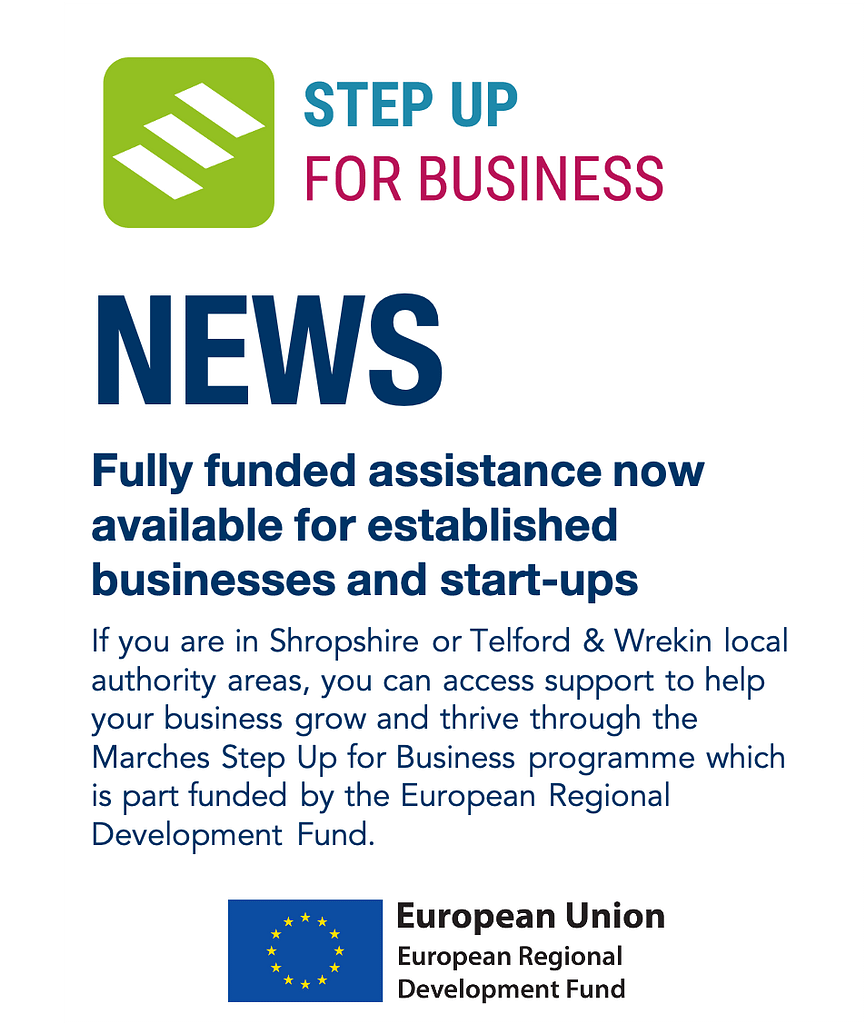 I have learnt so much on this course, the course has helped me focus on every area of my new business, but not only to focus, but to understand and help me move forward. Thank you so much Sally and all at Good 2 Great!
This is a fabulous course which really got me thinking about how to progress my business. It covered a wide range of relevant topics and was delivered by approachable and friendly trainers. I would definitely recommend it to anyone in the early stages of developing a business.
Johnny and Sally are passionate about making your business better. There is nobody better in Shropshire and the Marches to help you on your business journey.
Good 2 Great offers amazing programmes for business growth. Their training and follow up is outstanding and they will really care about your development. I strongly recommend their services.
Good 2 Great Startup Masterclass is a fantastic way for anyone starting a business to learn the steps that are required to start off in the greatest possible manner. Sally was great at leading the sessions which are set up to give us enough time to learn and discuss the subject with others who are starting their own businesses.
natalie woodhouse
25/03/2021
I attended the start up master classes for 8 weeks. I can't recommend them enough, especially if you're like me and know absolutely nothing about about setting up a business. There is also plenty of ongoing support on offer. It has certainly given me a lot to think about and hopefully I will put it all into practice in the future.
Greatly appreciated course! Very professional and also very enjoyable considering the circumstances using Zoom! Johnny and Sally are doing a great Job for new businesses.
I loved being on the course. I wish I'd have known about it 6 months ago and I'd have been far better placed but the lessons learnt are helping me make sound plans and giving me confidence in planning.
Such a helpful, informative, team with lots of experience. Nothing is too much trouble and they all go above and beyond to make you feel welcome. Can't thank you enough for the support. The modules are ideal ( not too long or short) and convenient to fit in with your busy weekly schedule. Highly recommended especially the 1:1 sessions which make it even more personal.
I enrolled on the Good2Great Step Up For Business programme in November of 2020 having started my own small business earlier in the year following redundancy. I received invaluable help and mentoring in every aspect of how to make my new venture a success, from marketing, strategising, financial analysis and building customer relationships. I am now confident, as a result, that my business will continue to grow thanks to all the guidance and advice I received from Sally and Johnny Themans. Good2Great deliver their courses in a welcoming, friendly and highly professional manner and I would thoroughly recommend their services to anyone in business, from startups to established companies.
Four coaching promises...
How and why to choose a business coach
If you have never considered business coaching before, then why not take a few moments to read our blog on how and why to choose a business coach:
Proud to be associated with: