On this episode of the Saturday Strategy Podcast:
Host Johnny Themans welcomes guest Emma Alston, a Voice Coach who helps business owners find confidence in their voice. Many business owners are challenged in communicating with their customers, their suppliers, and their teams.
"A speech impediment is the reason, believe it or not, of why I do what I do because I had an incredibly pronounced stutter as a child." – Emma Alston
Do you find it anxiety-provoking or downright terrifying to speak in front of a group or present a pitch? Many people do! Communicating through spoken word isn't always about what is said, it's often about how it's said and how we're heard… and it comes down to the skill of how your message is delivered. Emma emphasises the connection between the body, the voice, and the breath, detailing how that relationship impacts the way we project our voice and the way we're perceived. She demonstrates with Johnny a useful, interactive exercise to strengthen this connection and release tension, noting the harmful effects of sitting and working at home all day.
"Our voices are like musical instruments, they need to be practiced."  – Emma Alston
Do you feel uncomfortable participating in digital meetings or Zoom calls? That's okay, it takes a bit of adapting and adjusting to feel confident in online video calls. Emma offers advice on how to appropriately and effectively present yourself and communicate through digital meetings. She also shares a powerful technique that will help you reduce the amount of filler words and sounds you add in while speaking (such as like or uh).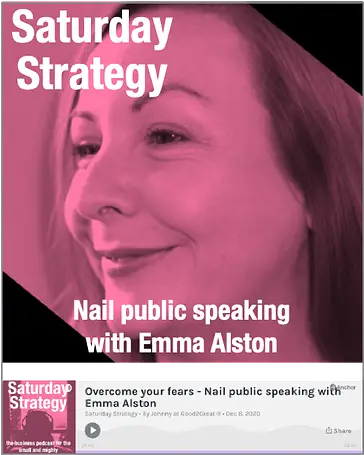 About our Guest:
Emma Alston is a Voice Coach whose practice is tailored to the needs of individuals, regardless of age or ability. Working with Emma will help you overcome any self-consciousness or apprehension you may feel regarding communication.
Our voices carry an immeasurable potential of our own creativity and therefore should never be diminished by sociological expectations.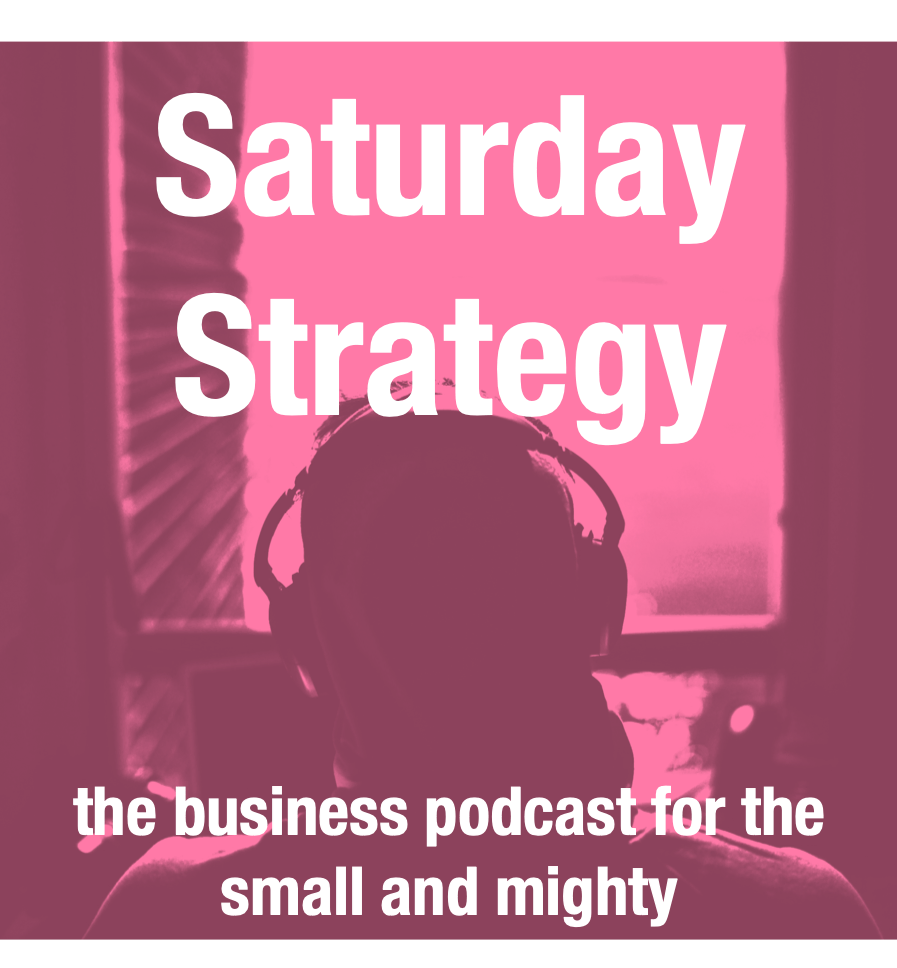 About the Saturday Strategy Podcast
All too often, whilst we're running our businesses, we're just too busy to learn everything we need to learn. And the upshot of this is that staying ahead of the curve is just about impossible.
That's why we've developed this practical business strategy podcast for business owners. We aim to provide you with regular bite-sized easy access to carefully chosen experts. We can then rely on them to solve this problem by telling us what we need to know – so we can cut through the crap and get on with growing our business…
Other ways to listen








What Next:
Thanks for taking the time to read this article.
When you're ready, why not sign up to attend the next FREE SEMINAR. We run these events to give business owners like you the opportunity to discover how to put the steps in place to accelerate your business growth plans.
Then take advantage of a complimentary strategy review where we'll explore specific ways to help you achieve sustainable profitable growth…
You can find details of the next event here: LINK TO EVENTS
---