On this episode of the Saturday Strategy Podcast:
Host Johnny Themans welcomes Andy Whyle, a Sustainability and Circular Economy Practitioner who's an expert in advanced manufacturing.  We're all aware of the global environmental sustainability movement, but where should we start when incorporating sustainability into our business practices? Andy is here to talk about how to run a greener business and why it's a smart business decision that aligns with the goals of increasing sales and improving long-term efficiency and sustainability. "Sustainability is a journey that you shouldn't take on your own… it's about understanding that your small part can contribute to a greater sum."  – Andy Whyle Andy highlights how three local businesses are putting sustainability standards into practice by addressing pollution and improving water quality.
3 P's of sustainability:
He then explains how people, planet, and profit are the 3 P's of sustainability and gives insight into the incentives for business owners who are actively working to become more environmentally friendly. "The customer is only going to buy from you if you give them what they want in a responsible manner."    – Andy Whyle He speaks on sustainability in the supply chain, specifically for SME's, and the simple, yet powerful steps you can take to become a more sustainable business. Wondering how you and your business can become more eco-friendly?
About Andy:
Andy Whyle is a Sustainability Specialist who has over thirty years' experience of sustainable manufacturing. His specialisms cover sustainability leadership, circular economy, natural capital development, networking and collaboration.
In his role as an IEMA Fellow, he Chairs the Circular Economy Network Steering and Corporate Sustainability Fellows Working Groups.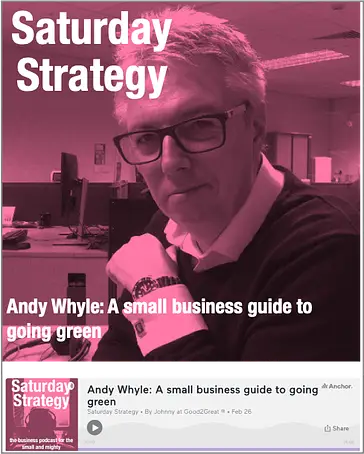 Recognised as a Sustainability West Midlands Green Leader, he is a proven leading practitioner on a local, national and international basis.
He is a recognised expert on the circular economy, and he co-authored the 'Business Lens' evidence chapter of the Government Office of Science – 'From Waste to Resource Productivity' report, which was utilised to create the Resources and Waste Strategy.
Andy has also utilised his experience for DEFRA advisory groups and the UK Resources Council, representing the manufacturing sectors' material users and producers to increase circularity in the UK.
You can contact Andy:
LinkedIn: www.linkedin.com/in/andywhyle
Email: s-aw1@outlook.com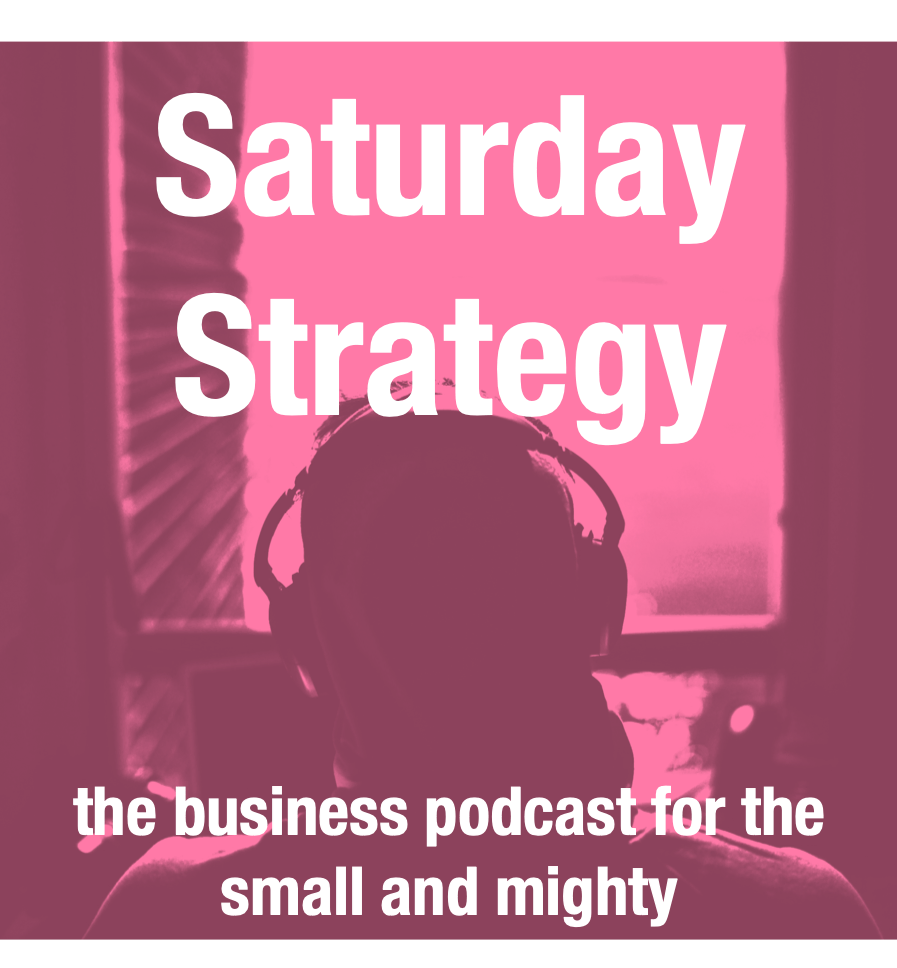 About the Saturday Strategy Podcast
All too often, whilst we're running our businesses, we're just too busy to learn everything we need to learn. And the upshot of this is that staying ahead of the curve is just about impossible.
That's why we've developed this practical business strategy podcast for business owners. We aim to provide you with regular bite-sized easy access to carefully chosen experts. We can then rely on them to solve this problem by telling us what we need to know – so we can cut through the crap and get on with growing our business…
Other ways to listen








What Next:
Thanks for taking the time to read this article.
When you're ready, why not sign up to attend the next FREE SEMINAR. We run these events to give business owners like you the opportunity to discover how to put the steps in place to accelerate your business growth plans.
Then take advantage of a complimentary strategy review where we'll explore specific ways to help you achieve sustainable profitable growth…
You can find details of the next event here: LINK TO EVENTS
---