On this episode of the Saturday Strategy Podcast:
In this episode, host Johnny Themans welcomes guest Helen Culshaw of Ascendancy Internet Marketing to share tips on how to get more from your internet marketing efforts.
If you have any internet marketing presence, then there are gems in this episode to help you get more from your efforts. Helen Culshaw, owner of Ascendancy Internet Marketing, is a Google expert and she shares insights into how her company helps business owners improve the returns from their marketing spend.
Paradoxically, we discuss almost nothing relating to using Google ads. Instead, Helen gives us an 'under the bonnet' insight into what to do with traffic once is arrives at your site… In other words, it isn't about how you get people to your website… The biggest gains for most of us exist in what we do with people once they get there. Helen tells us about having focussed calls to action (CTA's) and telling people about these on targeted landing pages…
You can contact Helen on:
Website:https://www.ascendancyinternetmarketing.com Facebook:https://www.facebook.com/AscendancyInternetMarketing/?__tn__=%2Cd%2CP-R&eid=ARAWHWkWS6QcQcy6IwkPBQ5gBXcxvYxN28m1NIZeSR3q8myjh0wQgwwIhab-Jk6JFLvqNSWv9SGXRZZB LinkedIn: https://www.linkedin.com/in/helenculshaw/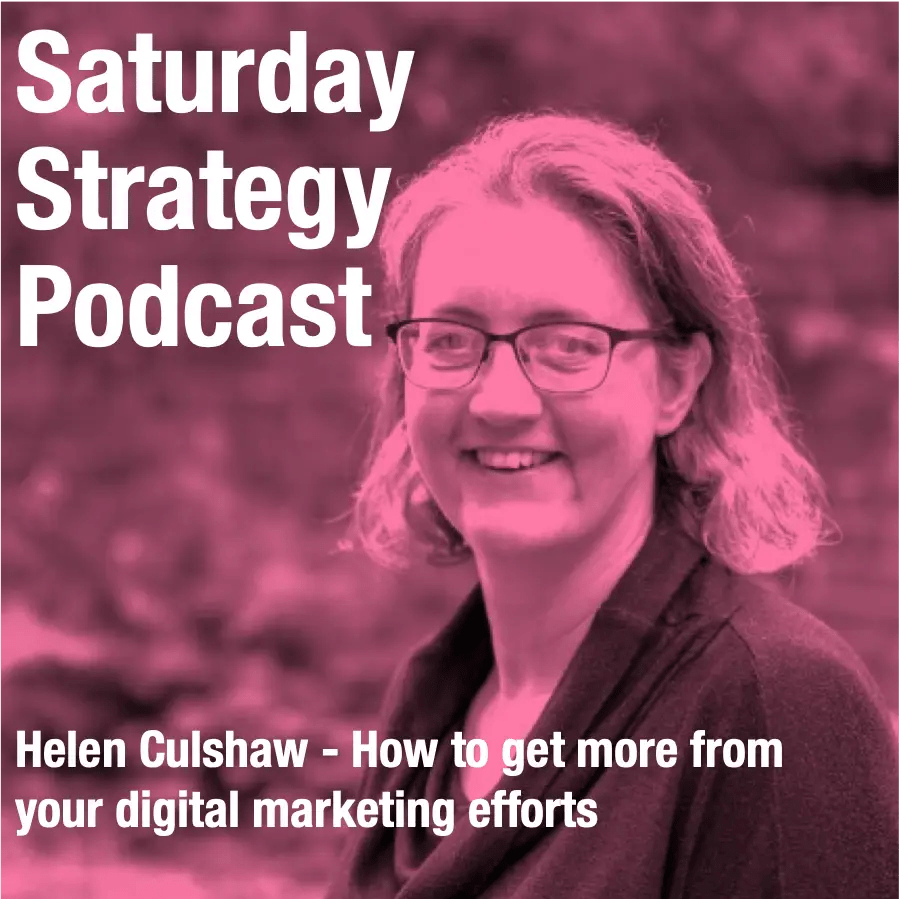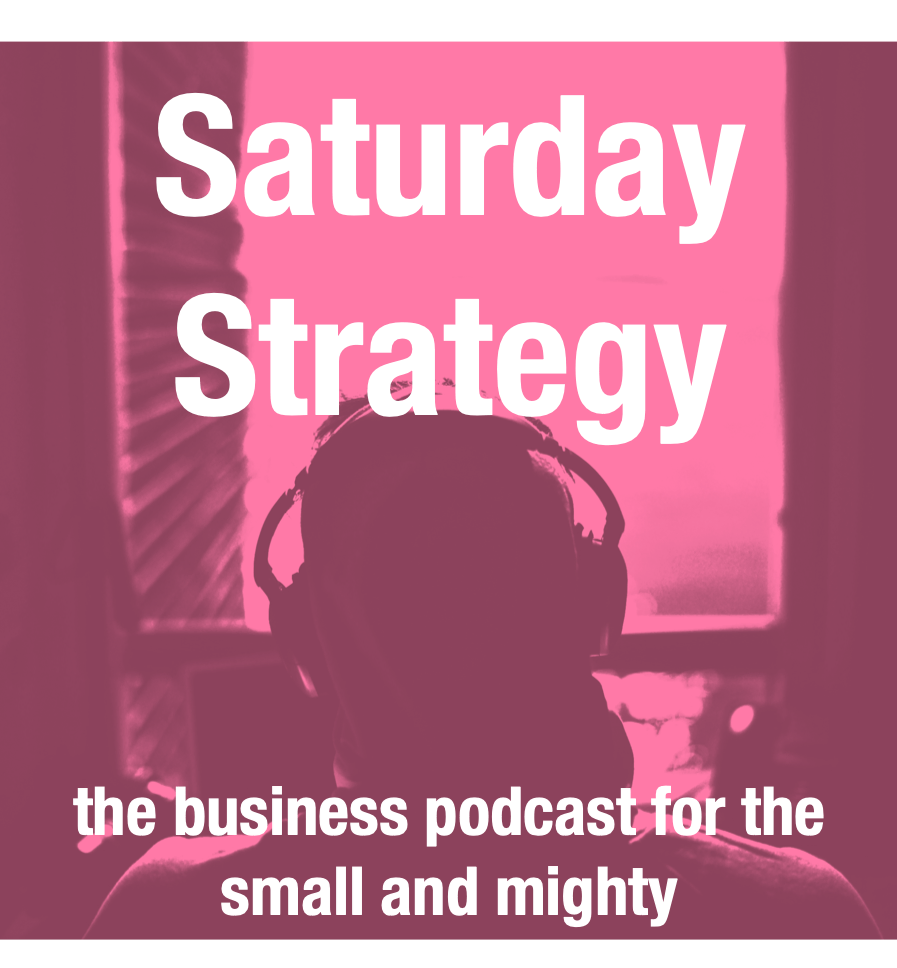 About the Saturday Strategy Podcast
All too often, whilst we're running our businesses, we're just too busy to learn everything we need to learn. And the upshot of this is that staying ahead of the curve is just about impossible.
That's why we've developed this practical business strategy podcast for business owners. We aim to provide you with regular bite-sized easy access to carefully chosen experts. We can then rely on them to solve this problem by telling us what we need to know – so we can cut through the crap and get on with growing our business…
Other ways to listen