As business owners, we all know communication is key...
And the ability to ask great questions is a skill that will help you develop better conversations. This, in turn, can take you far in your ambitions to reach your business goals and pretty much every other part of life!
In this article, we explore the various elements of questions and how to incorporate them into conversation to acquire information and further relationships with colleagues and prospects, while offering tips and tricks to ease communication.
It's important to really understand the people you surround yourself with and what drives them. These insights will give you the power to relate to people better and be more successful in your business ventures.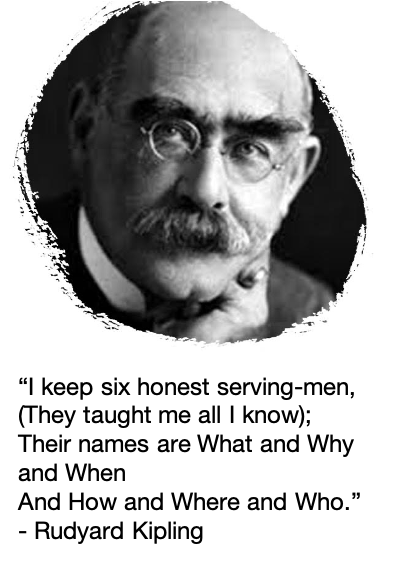 We often think of these two types of questions…
Closed Questions:
Yes or No
Open Questions:
Demand a fuller response
But there are many other types of questions!
Introductory: "How are you?"
Mirror: "I'm fine, how are you?"
Full switch: Changes the topic – "I'm great, do you know what time the meeting starts?"
Follow-up: Digs for more information – "Oh they're lovely, what are their names?"
Optional: Gives the recipient options to choose from – "Are you dining with us or just having a drink?"
Key things to think about to improve your questioning?
Timing
When is the right time to ask the question?
Building Rapport
Generally, before asking big questions, like "will you marry me?" a relationship needs to be built first.
Events
Draw somebody's attention to an event.
"We've got a big conference coming up, will you be attending?"
Who asks the question?
Who asks who? Who are we trying to get information from and what result are you trying to get? Understand the other person and adapt the questions accordingly.
Never waste the other person's time
Try to get straight to the point and avoid pleasantries – you can put these in at the end…
"Hi Steve, I'm calling to follow up on the chat we had the other day and just need to ask you a couple of questions – can you spare a few of minutes?"
Then you can finish with: "…brilliant, thanks – that's really useful. How are you all by the way…"
Challenge: To put this in place for your business, consider who are you trying to learn information from? Write your answer relating to the factors listed above. For example, if you're thinking in terms of sales, who are those people you're trying to sell to and what is it you're trying to find out? [Other examples: key partners, better performance from your staff, etc…]
Asking questions builds credibility...
Think about whether you want to be clever or wise – a clever person tells you things and a wise person asks insightful questions.
What style of conversation are you looking to have? Perhaps your motive is a competitive conversation or a cooperative conversation.
If you have a competitive conversation, it can often feel like an interrogation, which there's a time and place for. For instance, you may be conducting a disciplinary investigation or you might be an auditor…
If, on the other hand, you want to start to feel closer to the other person you are probably seeking a cooperative conversation.
How to ask better questions:
In Summary: Be a good listener and care for your conversations...
To do this, we must avoid jumping into solution mode too quickly.
We're all experts in what we do, but jumping to conclusions may not be beneficial in all cases. Usually, what people really want, is to be listened to by someone that cares. Questions can be a great tool to show people you care!
Now you have all the information and techniques necessary to formulate great questions and keep a conversation flowing and growing with people whom we serve.
Using questions is an enjoyable way to extract and bounce information off one another, but you don't want to come off too competitive, so use it wisely and always make sure you're listening to their answers.
It's time to put your knowledge into practice! Have fun…
What Next:
Thanks for taking the time to read this article.
When you're ready, why not schedule up a call with Johnny to discuss how to put the steps in place to accelerate your business growth plans.
A first chat costs nothing and we're always keen to explore ways to help you achieve sustainable profitable growth…
Just click this link, it will show you availability in my calendar – just grab a slot that suits you and it will automatically set up and schedule a Zoom meeting and send all the necessary invitations to calendars and email… 
https://bit.ly/meetingwithjohnny
---