On this episode of the Saturday Strategy Podcast:
An introduction to content marketing - What it is, how to do it and why it matters...
Whether it's for your web pages, social media posts, newsletters, articles or blogs, everyone needs good quality content. Good, relevant and easily digestible content is so important. It's why marketers still say "Content is King".
In this episode, Kim Gilmour tells us why we should focus on quality over quantity and make our content interesting, helpful, entertaining and educational.
This will help us to hook the readers in and give them some top tips, tell a story or helps solve a problem that builds a strong emotional connection. If we get this right, we can achieve our goal of positioning ourselves as authorities who can give real insight and relevant information.
Your content can, of course, be written but think beyond that to other formats. Maybe an inspirational image (great for Instagram which is currently the fastest growing social media platform). Or a video (YouTube is a great platform). Even a podcast which are becoming evermore popular for busy people who like to listen on the go.
Six reasons why you need killer content:
Improve your SEO and website rankings

Showcase your business

Establish your credibility and reinforce your brand

Target different channels and audiences

Create a library of material

Generate leads and sales
All this is covered in Kim's recent blog called 'Creating Killer Content'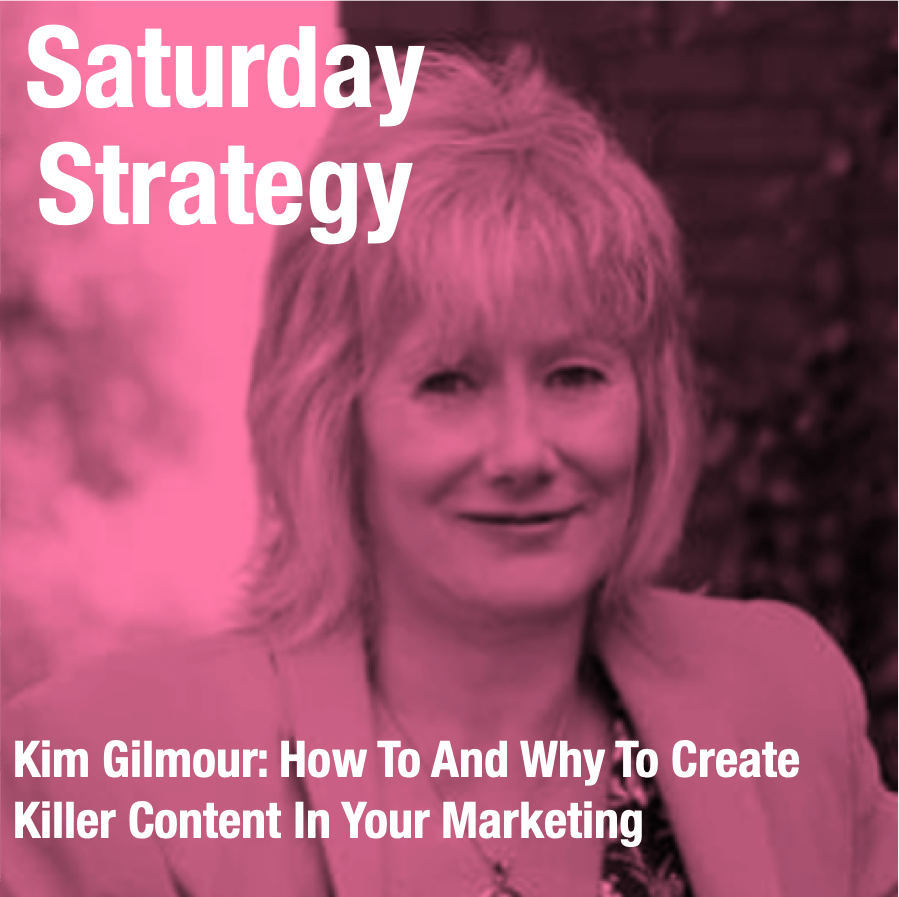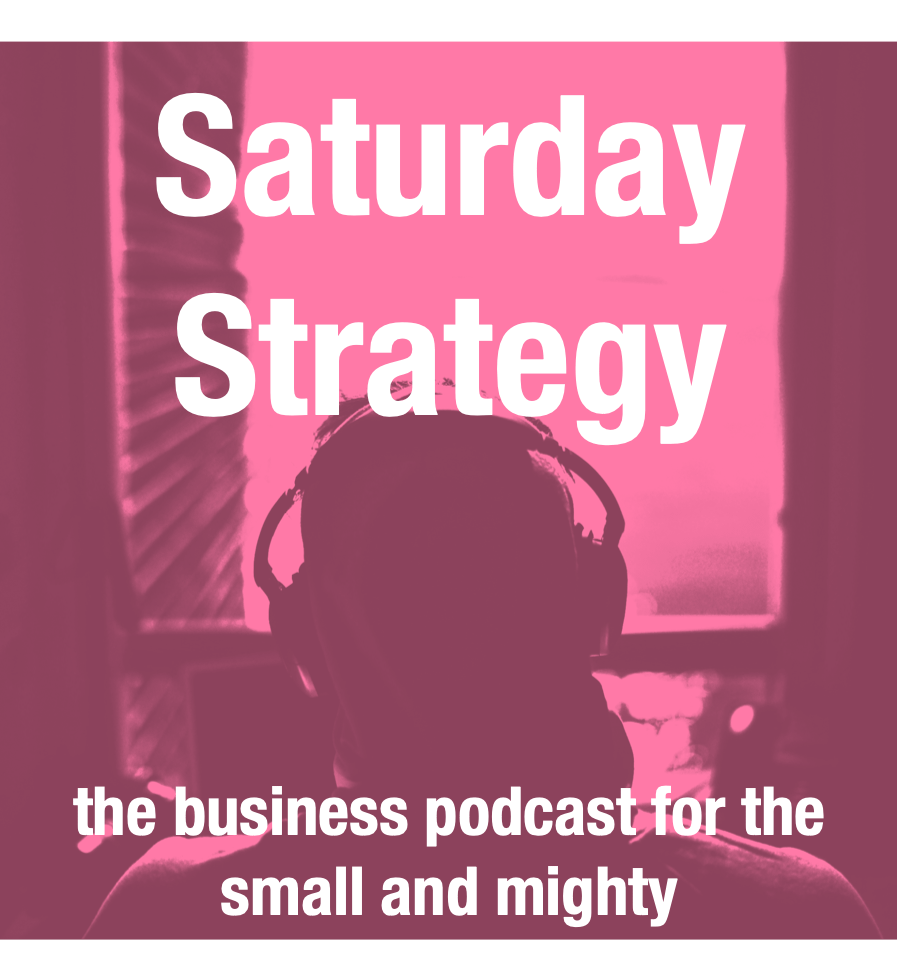 About the Saturday Strategy Podcast
All too often, whilst we're running our businesses, we're just too busy to learn everything we need to learn. And the upshot of this is that staying ahead of the curve is just about impossible.
That's why we've developed this practical business strategy podcast for business owners. We aim to provide you with regular bite-sized easy access to carefully chosen experts. We can then rely on them to solve this problem by telling us what we need to know – so we can cut through the crap and get on with growing our business…