One of the biggest challenges regarding mental health in business is burnout associated with constant meetings… And, to be frank, meetings aren't always fun and riveting. But, fear not, there are small, yet powerful steps you can take to run effective meetings that won't bore you and your team to death.
To run better meetings, you must improve three key areas:
Prepare better,
Start meetings with efficiency,
Enforce rules of engagement.
In this article, you'll learn the best techniques for running effective, engaging meetings while exploring the specific ways in which you can improve your meetings so that everyone stays awake, attentive, and ready to achieve their goals.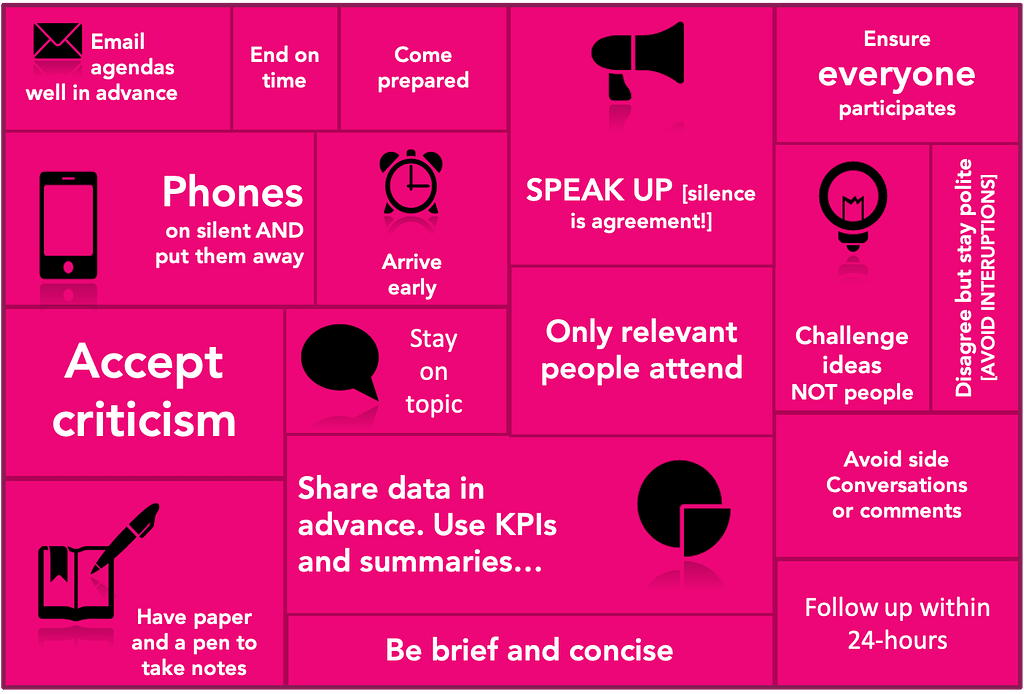 Make sure only relevant people attend.
Send agendas & objectives via email well in advance.
Share relevant data in advance. Use KPIs, summaries, and reports…
Have a paper and pen to take notes.
Arrive early.
Make sure phones are on SILENT and put away to avoid unnecessary distractions.
What meetings do you have, not have, or should have more often? How could you prepare better?
Rules of Engagement in Meetings
Avoid side conversations or comments. It's disruptive for everyone. Save these chats for before and after the meeting.
Stay on topic.
Ensure everyone participates.
If you disagree, stay polite and avoid interruptions.
Speak up! Silence is agreement. Ask for clarity if you don't understand something.
Challenge ideas, not people.
Accept criticism. It's meant to help you learn and grow.
Be brief and concise as to not waste time.
Follow up within 24 hours.
And finally – ALWAYS end on time unless you want your meetings to look like this: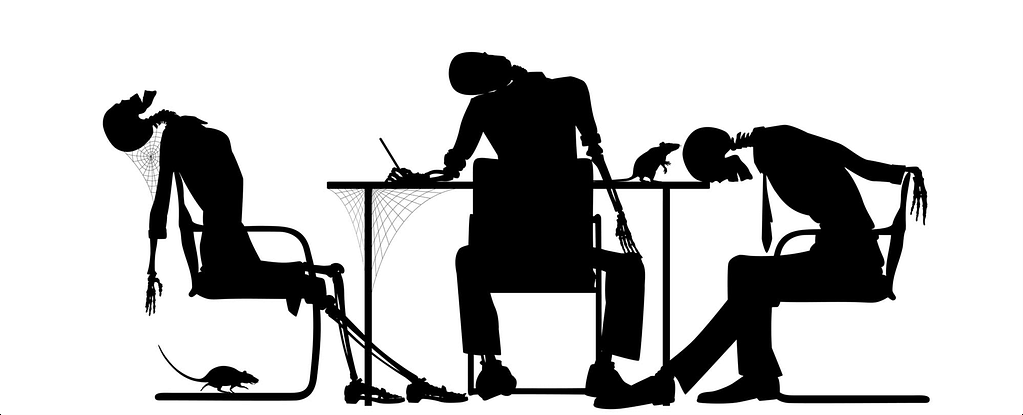 How can you use more effective meetings to advance your business? Choose 3-5 tips from the lists above and implement them in your meetings, then see how that impacts the effectiveness of your meetings!
Being prepared, getting started with timeliness and respect, and following the rules of engagement are essential in having effective, engaging meetings with your employees. To learn more about the effectiveness of your meetings, survey your team members and collect their feedback.
Encourage honesty and do your best to implement their requests/feedback into your team meetings. Do this a few times over the course of the next year and see how your meetings improve.
Your employees will thank you!
What Next:
Thanks for taking the time to read this article.
When you're ready, why not schedule up a call with Johnny to discuss how to put the steps in place to accelerate your business growth plans.
A first chat costs nothing and we're always keen to explore ways to help you achieve sustainable profitable growth…
Just click this link, it will show you availability in my calendar – just grab a slot that suits you and it will automatically set up and schedule a Zoom meeting and send all the necessary invitations to calendars and email… 
https://bit.ly/meetingwithjohnny
---