Membership just
£60
per month
Book a free discovery call
Your membership includes a 14-day trial period. After that, you can cancel whenever you want – no quibble…
(of course, we work hard to make sure you won't want to)
Please note, this is only for owners of existing business which have been trading for over a year or that are pretty well established. If you're at an earlier stage of your business journey, then you should check out the Start Up Masterclasses>>
Who is the Growth Club for?
The Growth Club has been developed for Businesses that:
Need to re-evaluate everything in light of the current lockdown

See this as an opportunity to put in place strategies, direction and accountability; but don't know where to start

Have lots of new ideas but very little properly implemented

Are running flat out in all directions and find that the harder you work, the more elusive the results are…

Know the answers but are not sure which are most relevant right now…

Are really good at what they do for their customers but don't have a sustainable plan to make the most of  time and guarantee rewards
Did any of these resonate?
Then you could probably do with a little help. Only problem is, you might not be in the position where your business can afford the dedicated attention of a business coach to walk you step-by-step along the road towards your business dreams and ambitions.
If this sounds like you, the Good2Great Growth Club is the answer. We've made it affordable and perfect for small business owners who feel the need for guidance and support whilst navigating their way through day-to-day business life, particularly in these challenging times. 
We help not only survive, but also thrive
Becoming part of the Good2Great Growth Club you'll have a dedicated coach who will become a valuable new friend, focussed on your success. You also join a group of likeminded owners with similar ambitions. We share challenges and work collectively to support each other. The Club follows a structured monthly programme. This way we can address key challenges, unpack growth opportunities, set practical goals and answer questions about how to drive growth and improve efficiency. This way nothing is missed and everyone stays on track.
Move from Self Employed to Business Owner!
(If you're thinking, "I don't need one of them, I think I'm OK!" maybe take a read of this article and come back after… link to article>>).
Membership just
£60
per month
Book a free discovery call
Your membership includes a 14-day trial period. After that, you can cancel whenever you want – no quibble…
(of course, we work hard to make sure you won't want to)
One-to-one Discovery Process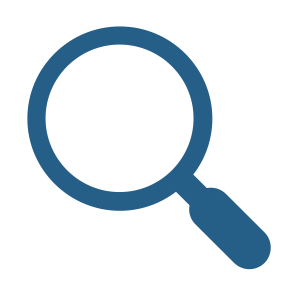 Once you're registered, we'll start to analyse your business and schedule a one-hour one-to-one discovery meeting with our founder, Johnny. During this meeting you will both work out what your business goals are and identify the 'how and what' – practical steps you need right now.
Using this information, we'll send your SmarterGrowth Plan and populate your Goal Tracker. These tools are part of your membership. They form the basis of your growth strategy and help you to remain on track and accountable to your own ambitions.
Meetings - solve problems and learn new skills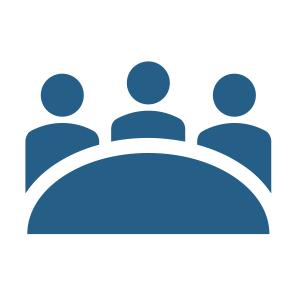 Our Round Table Online Meetings take place monthly. This is where we really move things forward and work together. Group coaching and peer support along with networking provides you with a powerful and highly motivational catalyst for business growth. And it's fun!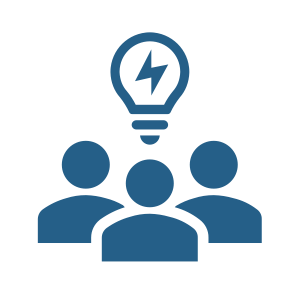 Each month we run a Skills Development Workshop. They cover all aspects of running a successful company and help you develop the skills needed to make sure your business thrives.
Both of these sessions take place between 9:00am and 11:00am on the second and fourth Tuesday of each month.
Accountability Systems - it's results that matter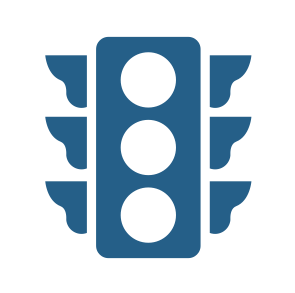 Weekly email with instructions for filling in your progress report. This simple traffic light update takes a couple of minutes and keeps you on the straight and narrow.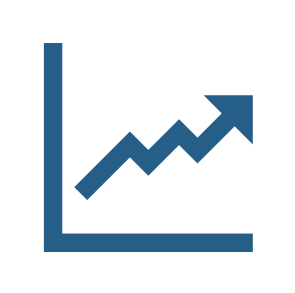 You will also complete the Monthly Goal Tracker to measure progress on your Key Performance Indicators (KPIs). Again, this takes just a few minutes to complete.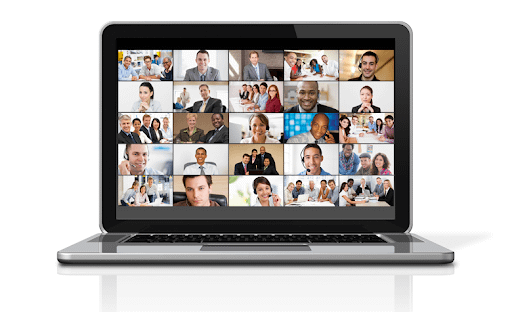 All meetings take place over Zoom. It's efficient, flexible, easy to use and gives us the opportunity to see each other and share screens so we can work on things together.
As well as this structured monthly and weekly programme, there are extra features included to ensure your success: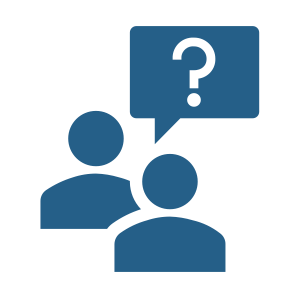 First of all, we arrange regular Extra Update Workshops with guests who focus in on specific areas eg LinkedIn or Time Management or Email Marketing. You'll be notified a few weeks in advance of these. We also record them so you can refer back later.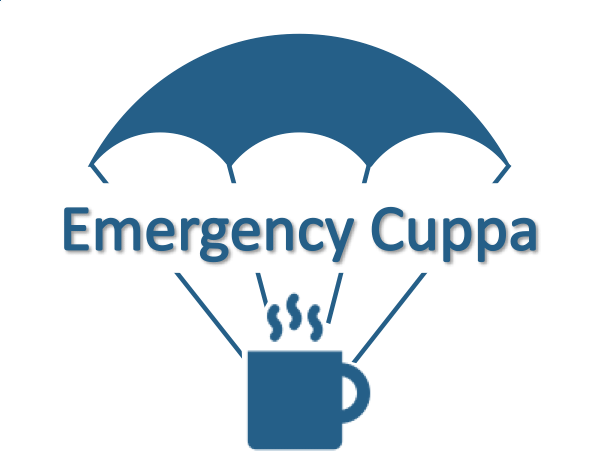 We also know how lonely it can be sometimes at the helm of your business. Sometimes we need to make big decisions to either grasp an opportunity or resolve a seemingly unsolvable problem. Once you're in the Club, you need never be alone again. We provide access to an Emergency Cuppa so you can call on us any time to work through the challenge together.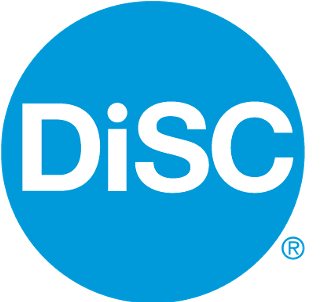 Discounted personal development tools. The DiSC behavioural analysis tools from Everything DiSC© provide you with insight into how you can build powerful and effective relationships with staff, customers and suppliers. These programmes are available at significantly reduced rates.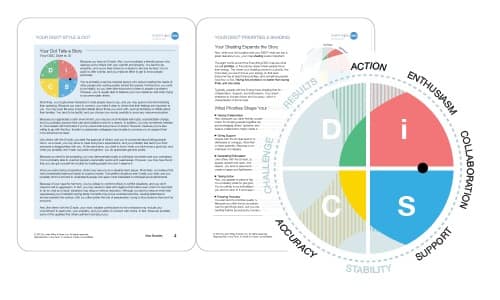 You will have direct access to the team at Good2Great as well as your fellow members through the Growth Club WhatsApp group. Once you join, we'll add you and you can start meeting people straight away. 
Tell people what you do, pose questions to the group, arrange to discuss mutual interests and shared opportunities…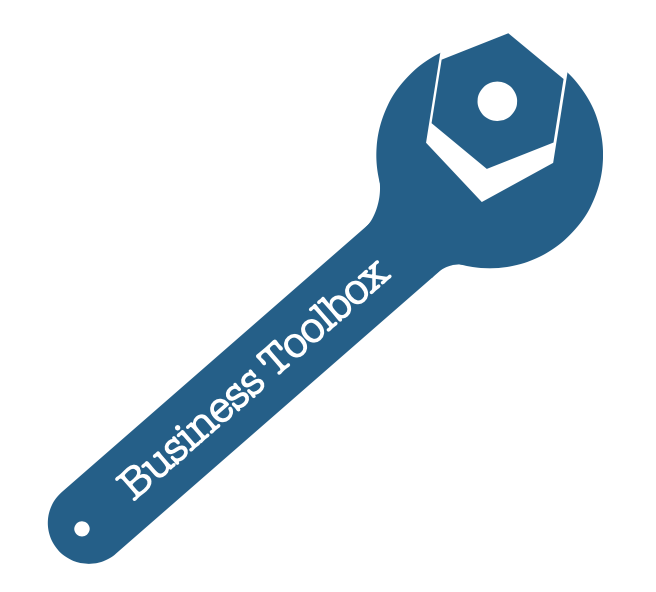 Unlimited access to the Good2Great Business Toolbox with support tutorials to allow you make the most out of our tools that we've developed from working with over 1000 clients over more than 12 years.
Membership just
£60
per month
Book a free discovery call
Your membership includes a 14-day trial period. After that, you can cancel whenever you want – no quibble…
(of course, we work hard to make sure you won't want to)
Hear from people like you that have benefited from working with Good2Great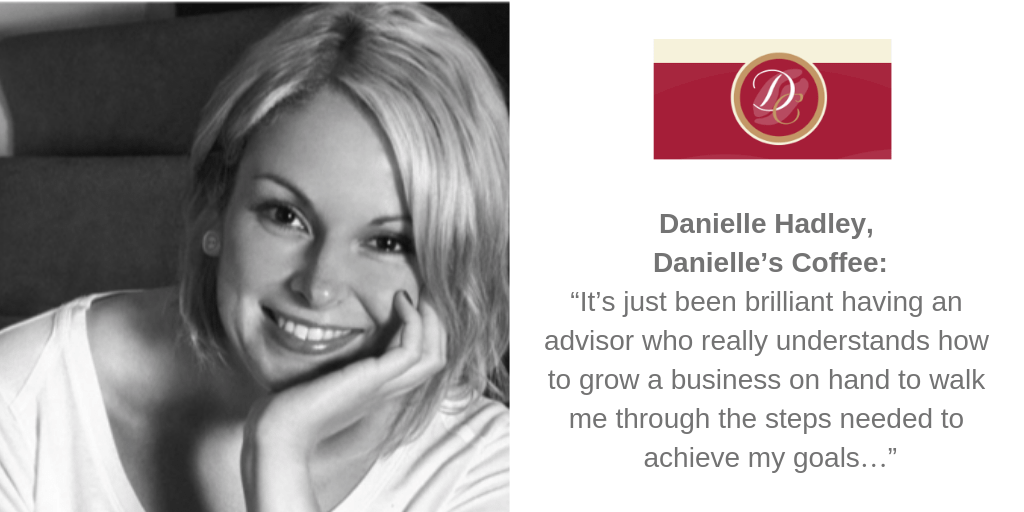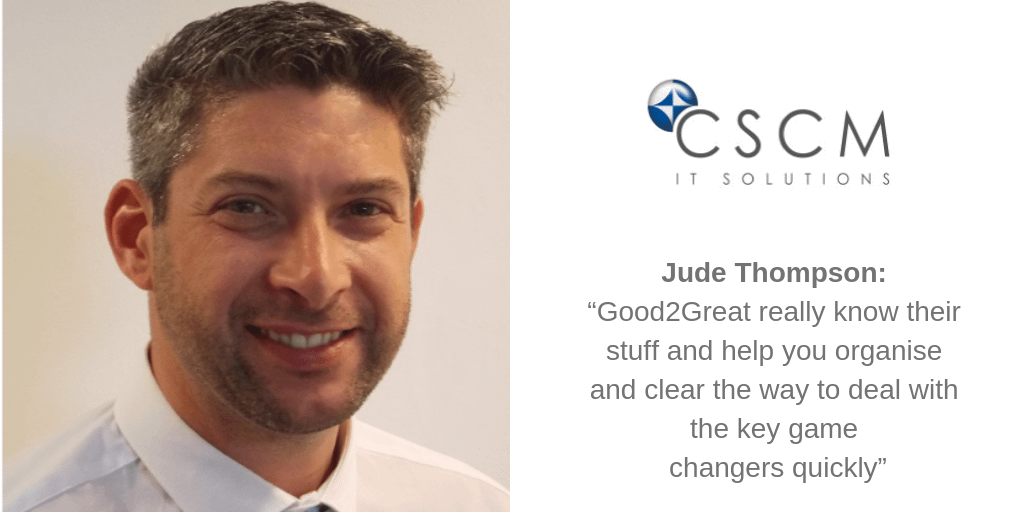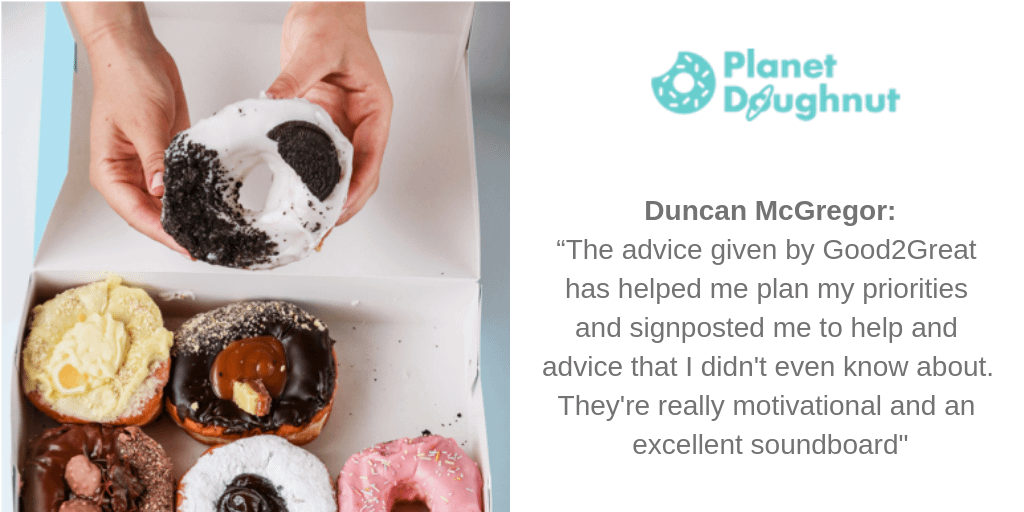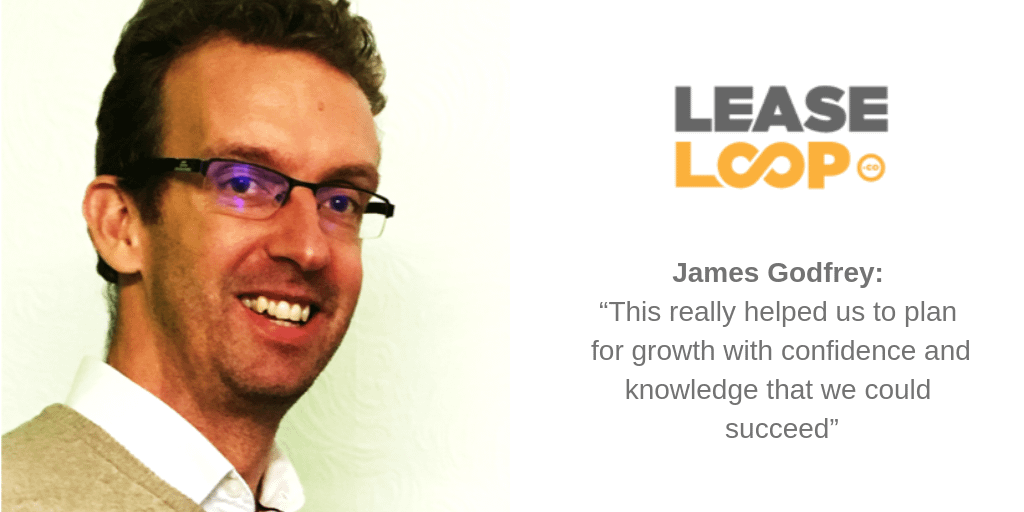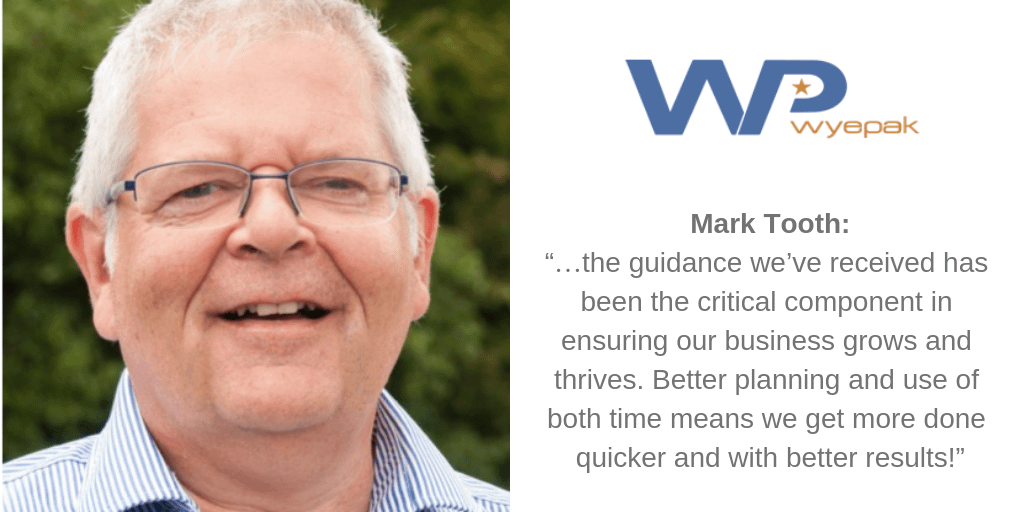 "When we started Good2Great, we decided we wanted to make a difference to the place where we live.
We know business, so we decided we could use that to assist individual businesses to succeed. It's our belief that thriving businesses support thriving communities. 
So, what we've done is develop a series of training programmes and coaching systems which will  help you to realise your business dreams and ambitions, whatever stage you're at…"
[Johnny Themans, Founder]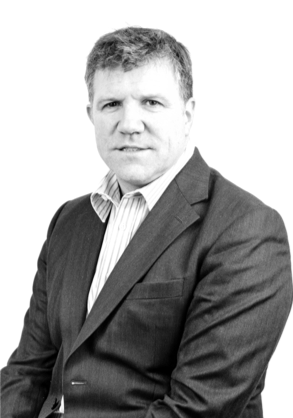 The purpose of Good2Great is to start, build and develop owner managed businesses.
We focus on the owner, the products and services, marketing, sales, administration and how to develop teams – all in a cohesive working system that ensures each area contributes effectively towards the achievement of the overall plan.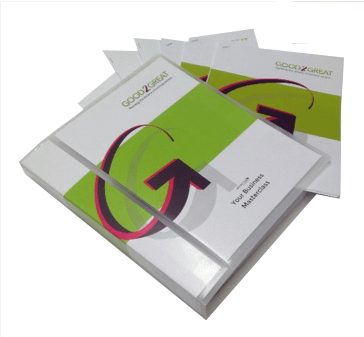 We use proven processes and systems to make sure you get the most from your investment in time and money. This means you have real 'best of breed' tools to implement into your business that have been road tested hundreds of times by those that have gone before you.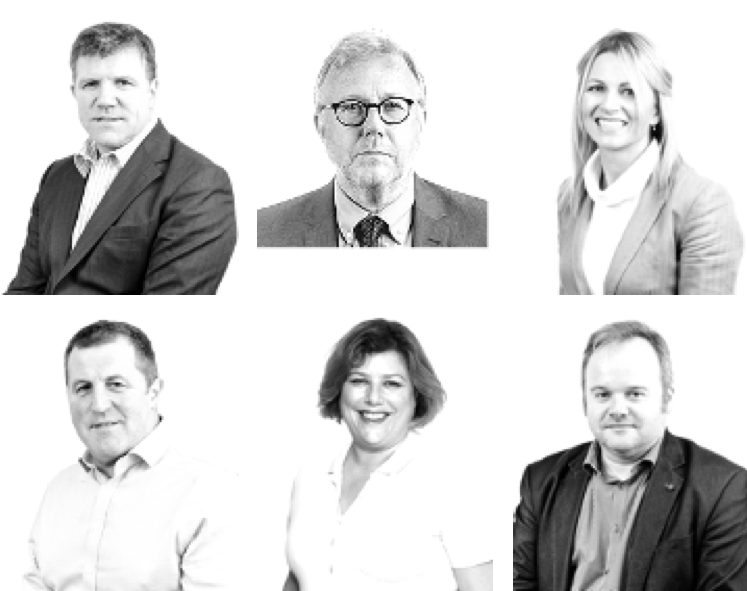 Ever since we started Good2Great, it has been a core principle that all our advisors must have successfully started and run their own business. They know the journey you are on because they've been in your shoes. We share a passion for your business and your success is our success.
Membership just
£60
per month
Book a free discovery call
Your membership includes a 14-day trial period. After that, you can cancel whenever you want – no quibble…
(of course, we work hard to make sure you won't want to)