Several years ago, a leading pub group that I worked for commissioned some really good research to look at what encouraged and discouraged customers to or from their premises.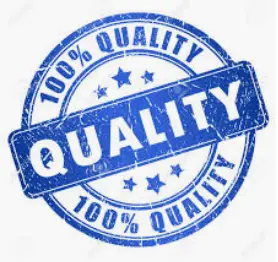 They divided their findings under the headings of 'Quality Enhancers' and 'Quality Destroyers'.
They identified enhancers such as: the faint aroma of an open coal or log fire and the smell of fresh coffee. Customers were more likely to eat and spend more in a pub with these characteristics.
Destroyers included: smelly loos, fried food smells and sticky menus. Unsurprisingly, food sales were poor in these pubs.
This level of analysis really helped them to understand exactly what it was that made their pubs popular and not popular… Once equipped with this knowledge, they were able to put in design and operating practices which meant they were able to grow and maintain profitable sales.
It is these details that can set us apart.
Think about your favourite shop… why is it your favourite? They don't do anything particularly different from any other shop but there is a constantly crisp, clean smell to the store, the assistants recognise you and can recommend items, or they may even offer you a drink while you browse.
They don't have to do this, it doesn't define them as a brand, but together they convince you to return to their shop rather than any other. Customers like to feel they are getting something over and above what they are paying for.
Dr.Paddi Lund (pictured), in his book 'The Absolutely Critical Non-essentials',  uses the examples of addressing your customers by name when they arrive at the dentist and the fresh flowers and coffee machine that await the customers in the waiting area.
Alone, these essentials don't win business or define dentistry but together they give you the winning margin against other dentists nearby.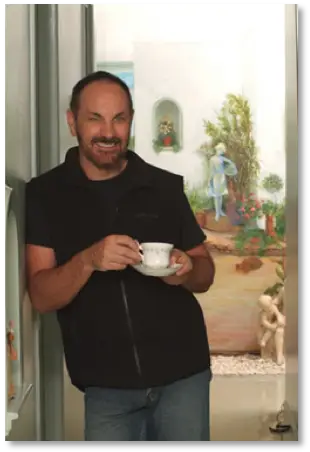 This book provided much of the inspiration for Clive Woodward, when he transformed the fortunes of the England Rugby Team and led them to win the 2003 world Cup – he focussed on a number of smaller components. Each of these were insignificant but combined, they were unbeatable…
England didn't win the World Cup because they had developed a skin tight jersey (to make tackling more difficult) or because they worked with a peripheral vision coach, or because they now change their kit at half time to 'focus the mind', but because they did all of these and did them well. The culmination of these Critical Non Essentials allowed the team to possess the additional 1% in performance to set themselves apart from the competition.
As technology advances and margins diminish through more competitors arriving into your marketplace, the Critical Non Essentials in your business might well be the difference between you and your competition. As your business progresses alongside your competitors, think about the Critical Non Essentials that will differentiate your business from the crowd?
Has this article got you thinking about your business and how you want to grab the reins and drive it forward but you struggle to find the time or feel that you lack the skills or knowledge to do so?
Are you looking at your screen wondering how or if Good2Great could possibly help you to build a better future for you and your company?
If so, why not check out free ways to learn more either at a seminar or in a free one-to-one business health check.
Either way – click this link to learn more about Free support from Good2Great
OR – perhaps you're still at the start of your business journey – check out the Business Start Up Bootcamps