If you want more money from your business, let's take a look at your operational efficiency – have we lost you already?
Stick with us – typically this is an area that provides more opportunity for profit growth than pretty much any new marketing campaign can ever hope to achieve… Especially in a small company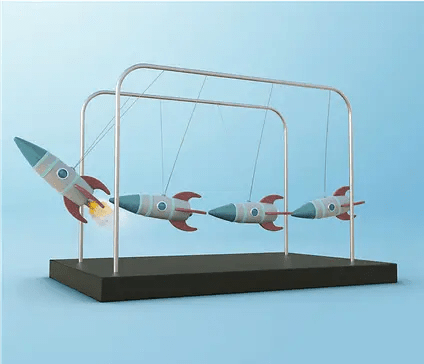 In other words – let's look to make the most of what you've already got before we rush out to get you more inefficient stressful work to do.
So how do we approach this in a way that makes sense for your business? Well, measurement of your operational efficiency requires three key pieces of information:
Optimal margin
Actual margin
Quality score
In this article, we will explore how you can understand and then positively influence these to deliver better efficiency and therefore enhanced profitability for your business.
Before we start though, it might be helpful to do some translation work and unpick each of these terms so we can understand them better and so understand why we should be interested…
Optimal margin
Sometimes referred to as theoretical or forecast margin. This what you expect to yield from each transaction based on pricing, cost of materials, value added and service provided.
Actual margin
This is the value of your sale less the cost of all materials and time associated directly with it.
The difference between optimal and actual margin is called wastage or productivity
For instance 500 units used against a target of 400 shows a loss of 100 or 80% productivity
Quality Score
This will vary from business to business. What we need to watch is that we measure things that really matter to the customer. eg delivery times, customer savings, improved customer results, positive feedback etc…
Are you still with us?
I can imagine what you are thinking right now… What on earth is going to entice me to stick with this articles – it's sounding as dull as ditchwater so far…
Well you may even be right but the reality is that a business proposition that provides the opportunity to provide high quality at a price that allows for a healthy margin IS quite exciting for most of us business owners.
If you then add to this an efficient operation that is able to eliminate or at least minimise wastage of time and materials, then, most of us would be doing a skip and dance…
So, if you're ready, let's see what you can achieve in terms of better productivity for your business. This checklist certainly isn't exhaustive, but it's a good place to start:
Optimal Margin Improvement
Find a way to efficiently and accurately estimate all input costs
Be realistic about the time needed
Build in a contingency – it's nice to have a little wriggle room
Charge the right price – think Goldilocks – not too much and certainly not too little
Create a budget that you can check back against
Before you start, agree T&Cs so there is no misunderstanding later
Improve Actual Margins
Track additions, variations and omissions and make sure these are done at the customer's expense
Control discounting – always get something in return
Monitor errors and reworking – these are done at your expense
Track actual time and materials used
Control losses, even that culture of petty pilferage (fraud always rises to meet the level of opportunity)
Monitor a Quality Score
Work out how your customer is better off after the transaction
Work hard to improve that result for your customer
Customers can be forgetful, so be sure to remind them
Track the score over the long term
Remember – happy customers and healthy margins is the ultimate goal for effective operations.
Has this article got you thinking about your business and how you want to grab the reins and drive it forward but you struggle to find the time or feel that you lack the skills or knowledge to do so?
Are you looking at your screen wondering how or if Good2Great could possibly help you to build a better future for you and your company?
If so, why not check out free ways to learn more either at a seminar or in a free one-to-one business health check.
Either way – click this link to learn more about Free support from Good2Great
OR – perhaps you're still at the start of your business journey – check out the Business Start Up Bootcamps