As the unsettling and confusing political news continues and some markets begin to stagnate and others become ever more volatile, we need to be careful that the tidal wave of negativity that threatens to drown us all, doesn't.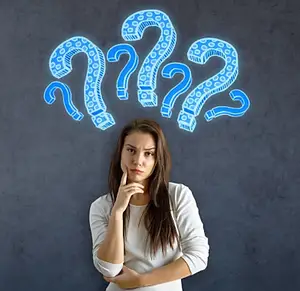 It's also important to be mindful that your employees might be getting a bit nervous about the year ahead too?
It is during uncertain times like these that your staff will appreciate clear leadership.
Here are 6 tips that you can use to ensure they keep their jobs and they work harder and smarter in your business:
1. bum up & head down: this is the time to knuckle down and contribute. Forget the demands for more Friday night drinks and staff discounts just do your job to the best of your ability. Head down,
2. Continue to invest in skills so everyone in the business is equipped to add value and contribute positively to the success of the business.
3. Teamwork: team players are vital, particularly in times when morale maybe low, so keep up your spirit and think of the team, not yourself.
4. Communications: stay close to what is happening in your business, look for areas of opportunity and areas for improvement. Put your hand up for difficult tasks. Managers/owners want to see employees roll up their sleeves not run and hide.
5. Lead: not in a style reminiscent of Mussolini, just lead by example.
6. Exceed Expectations: deliver what you say you will and even a bit more. If that means you have to put in extra then do it!
If you employ people, developing a 'High Performance' working environment is probably one of the most valuable projects you could be investing effort into right now.
Has this article got you thinking about your business and how you want to grab the reins and drive it forward but you struggle to find the time or feel that you lack the skills or knowledge to do so?
Are you looking at your screen wondering how or if Good2Great could possibly help you to build a better future for you and your company?
If so, why not check out free ways to learn more either at a seminar or in a free one-to-one business health check.
Either way – click this link to learn more about Free support from Good2Great
OR – perhaps you're still at the start of your business journey – check out the Business Start Up Bootcamps