So, let's start with the essentials: TikTok is a Chinese iOS and Android social media video app for creating and sharing short lip-sync, comedy, and talent videos. The app was launched in 2017 by a Chinese developer and is growing in popularity across the globe.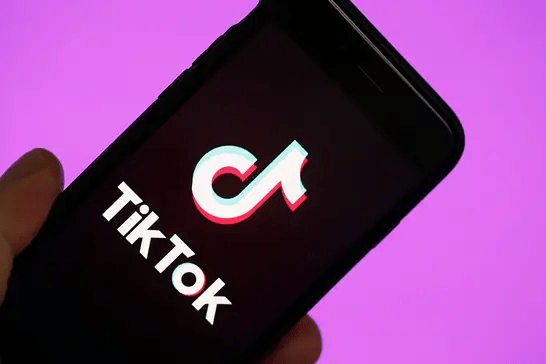 So, is it something your business should consider?
As with all new social media channels, the younger generation have adopted TikTok first and in huge numbers. Perhaps it's something about parents not having an account that appeals? 66% of TikTok's users are under 30**, which presents a clear opportunity if your that's your target market.
To understand TikTok think Instagram – but with a focus purely on video content. As with the other social platforms, it allows you to hashtag your content so it can be found and as with Twitter you can see what's trending each day.
To give you some context, during 2019, many businesses (especially small companies) have embraced Instagram to share content – the platform now celebrates 1 billion active users. This has taken them 9 years to achieve.
In just 2 years, TikTok is close on Instagram's heals. By June 2019 it had an estimated 750 million users.*
How could I use TikTok?
TikTok marks the rise of people looking for smaller, quieter, niche social communities and many say the days of large social communities are set to decline. Generation Y and Z are searching for more genuine engagement with people and brands and respect less noise.
Big brands are turning to their followers on TikTok to generate content. You only need to see how Pepsi use and promote involvement in #SwagStepChallenge. They encourage people to record their own video and use the hashtag to share it with all of Pepsi's followers. This establishes 'real people' as influencers amongst their friends, rather than having to use paid-for celebrities. With trust becoming ever more 'hard won' in social media marketing, this approach certainly makes sense.
Using individuals, means content creation costs zero. So it you are focusing on the under 30's you could create a hashtag that encourages your followers to generate content for you.
The Risks!
All social platforms come with risk. It's essential that before you post on any social site you have a marketing plan – and yes, even if that's a plan for testing efficacy of the channels.
Do your research are your target market and customers on TikTok.
Do your hashtag research – are there hashtags related to your products?
What is your ROI? Is it going to be better than other social channels?
Do you have time to integrate a new social media channel into your marketing plan? Is it worth it?
How often are you going to post, do you have time to check-in and engage with people who are creating content for you?
What are your KPI's going to be?
It's essential to always have a plan for social media marketing campaigns. Right now TikTok may not be the right channel for you. But, as with Instagram, platforms grow and later adopters to Tik Tok could be your target market. It's definitely one to keep an eye on!
If you are still feeling bewildered, confused or even just a little uncertain after reading this, why not talk to us about a free digital audit of your business – this will help you to develop a strategy for how to best embrace technology to help you get ahead and stay ahead.
You can also check out more about how to get started in this article: If you own a small company and you're not sure where to start with your Digital Marketing why not check out this article.
*Claxin Global: https://www.caixinglobal.com/2019-07-09/tiktok-owner-hits-15-billion-monthly-users-101437472.html
**  Mediakiz https://mediakix.com/blog/top-tik-tok-statistics-demographics/
Has this article got you thinking about your business and how you want to grab the reins and drive it forward but you struggle to find the time or feel that you lack the skills or knowledge to do so?
Are you looking at your screen wondering how or if Good2Great could possibly help you to build a better future for you and your company?
If so, why not check out free ways to learn more either at a seminar or in a free one-to-one business health check.
Either way – click this link to learn more about Free support from Good2Great
OR – perhaps you're still at the start of your business journey – check out the Business Start Up Bootcamps