Thank you for taking the time to read this short bulletin. One of the amazing things about the world of small business is the dynamic pace at which it moves. It's like a speeding train.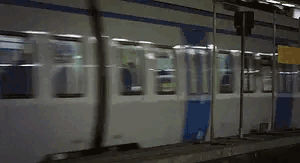 To help you make sure you stay on top of your business and stay on track to realise your dreams, we've put together a small acronym around the word PACE to serve as a checklist for your success:
People
Surround yourself with brilliant people and suppliers. We often meet struggling business owners who mistake price and value.
They buy cheap and suffer poor standards in return. The smart ones look for returns and where they see the best opportunities to invest, they invest heavily.
Action
Carpe diem – seize the day. Look for opportunities and be enthusiastic in your pursuit of them. Once you understand your vision, knowing if an opportunity is worth grabbing becomes easier. If those goals contribute to realising your dreams – then, what's holding you back?
Commercialisation
Knowing your business means knowing your numbers. Have financial targets to meet in order to achieve your goals and put in place systems to track these… don't try to measure everything – concentrate on the key performance indicators (KPIs) that will signpost your way to success.
Endurance
Grit and determination are so important! Overcoming short term knock and setbacks is critical (you will get plenty, believe me). The key to staying on track is your vision – keeping an eye on the prize will help you negotiate the obstacles that present themselves to you and keep you on the road to entrepreneurial success.
Has this article got you thinking about your business and how you want to grab the reins and drive it forward but you struggle to find the time or feel that you lack the skills or knowledge to do so?
Are you looking at your screen wondering how or if Good2Great could possibly help you to build a better future for you and your company?
If so, why not check out free ways to learn more either at a seminar or in a free one-to-one business health check.
Either way – click this link to learn more about Free support from Good2Great
OR – perhaps you're still at the start of your business journey – check out the Business Start Up Bootcamps