As your company searches for new ways to boost productivity and increase sales, it's important to be aware how your plans can be thwarted.
By now, if you're following our advice, and begun to take notice of our rallying call to action, your business should be growing nicely…
But if you're not, I thought it would be fun to turn things on their head a bit, and take a light-hearted look at sure fire ways to make sure you continue to avoid success!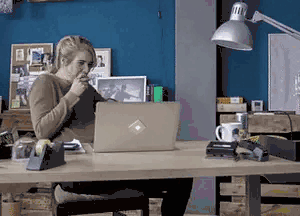 Your checklist for assured failure:
It may turn out that your everyday work habits may actually be standing in the way of your success. If you want to know how to kill your productivity read on and do these eight things:
Check your email every two minutes. This is the BEST way to get distracted by the unimportant 'noise' of life. Research shows 90% of them are a waste of time.
Similarly, make sure you are constantly engaged on all your social media platforms. FOMO can really help you stay on top of this failure strategy.
Keep your desk cluttered. Just to make sure it takes time to find things – also known to cause stress.
Be as un-ergonomical as possible. A cheap chair and poor stature will help your body to ache and feel fatigued.
Make sure to multi-task. It really keeps your blood pressure up, and makes your focus nice and diluted.
Set reminders for absolutely everything. A great distraction from the task in hand. Also helps with the feeling of being overwhelmed and helps maintain a constant sense of failure.
Allow others to bug you. An open door policy is just a great way to make sure you remain as unproductive as possible. Encourage people drop in with trivial news and requests.
Create an impossibly long to-do list. To make sure you remain stressed all day, set yourself the impossible and the unachievable.
Its simple – as we regularly say at Good2Great – "Do less, better"
Has this article got you thinking about your business and how you want to grab the reins and drive it forward but you struggle to find the time or feel that you lack the skills or knowledge to do so?
Are you looking at your screen wondering how or if Good2Great could possibly help you to build a better future for you and your company?
If so, why not check out free ways to learn more either at a seminar or in a free one-to-one business health check.
Either way – click this link to learn more about Free support from Good2Great
OR – perhaps you're still at the start of your business journey – check out the Business Start Up Bootcamps