Build successful teams and powerful relationships

Everything DiSC is one of the most trusted behavioural profiling instruments in the industry, used by millions of training and coaching professionals across the globe.
It is a personal development learning experience that measures an individual's preferences and tendencies based on the DiSC® model.
This simple yet powerful model describes four basic styles: D, i, S, and C, and serves as the foundation for the Everything DiSC Application Suite. We are all different and it's important for your business success to appreciate these differences and understand how to get the best from those around you.
You receive personalised insights that deepen your understanding of self and others, making workplace interactions more enjoyable and effective. This results in more engaged and collaborative relationships with all those with whom you interact. Including suppliers, customers, staff and associates.
Download a brochure to learn more about Everything DiSC© profiles and what will work best for you:
Download a brochure to learn how the Five Behaviors of a Cohesive Team can benefit you & your team:
Using Everything DiSC will:
✅  Help you and your team develop a better understand of your behaviour and how to meet your own individual needs
✅  Help you to adapt your behaviour giving strategies to improve your workplace effectiveness
✅  Provide a common language to help teams understand one another and work better together
✅  Improve employee and workplace communication and engagement
✅  Improve diversity and creativity
✅  Reduce conflicts and avoid misunderstandings
✅  Increase individual and organisation performance
DiSC addresses the following business challenges:
✅  Leadership & Management Development
✅  Sales Performance
✅  Team Development
✅  Recruitment and Selection
✅  Management Consultancy
✅  Coaching, Career Mapping & Counselling
✅  Talent Management & Succession Planning
✅  Personal Feedback & 360 feedback
✅  Relationships & Communication
✅  Morale and employee engagement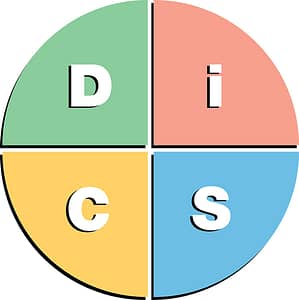 Everything DiSC identifies four primary dimensions of behaviour:
Dominance – Influence – Steadiness –Conscientiousness.
Everyone is a blend of 4 styles and has a unique behavioural style.  An individual's DiSC style   is shown by a 'dot 'which is placed on the model.

DiSC styles do not identify abilities or strengths. There is no right or wrong /pass or fail. A style demonstrates priorities or behavioural style.

Each profile is based on this circumflex model but the priority words around the outside are different for each one.

Download a brochure to learn more about Everything DiSC© profiles and what will work best for you:

Download a brochure to learn how the Five Behaviors of a Cohesive Team can benefit you & your team:
Learn more about the science behind DiSC behavioural analysis: